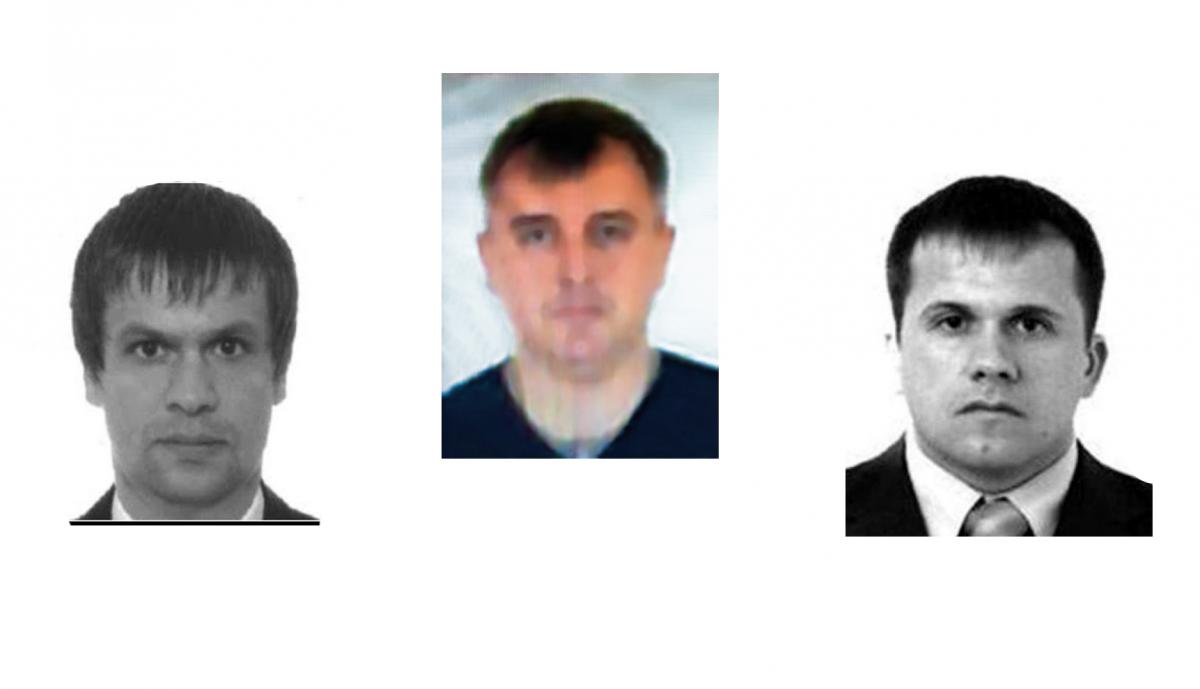 theins.ru
Following a four-month joint investigation with The Insider (Russia) and Respekt (Czechia), Bellingcat has revealed the true identity and background of a third suspect in the Salisbury poisoning of an ex-Russian spy Sergey Skripal and his daughter Yulia.
This is a GRU officer who operated internationally under the cover persona of Sergey Vyachaeslavovich Fedotov. His actual name is Denis Vyacheslavovich Sergeev, a high-ranking GRU officer and a graduate of Russia's Military Diplomatic Academy, Bellingcat wrote.
Bellingcat previously confirmed that a third GRU officer was present in the UK during the time Sergey and Yulia Skripal fell into a coma, after what the UK authorities said was a deliberate poisoning with Novichok. In addition, Bellingcat established that this same officer traveled multiple times to Bulgaria during 2015, including a trip days before a Bulgarian arms trader and his son were severely poisoned with a yet-unidentified poison.
Denis Vyacheslavovich Sergeev was born in Usharal, a small militarized town in what was at the time Soviet Kazakhstan, near the Soviet-China border. Both Denis Sergeev and his cover identity "Sergey Fedotov" were born on 17 September 1973. He served in the army in the southern Russian city of Novorossiisk in the Krasnodar Region.
At some point between 2000 and 2002, he was transferred to Moscow and enrolled at the elite Military Diplomatic Academy, popularly known in Russia as the "GRU Conservatory". The facility churns out 100 elite intelligence officers each year, ranging from spies in diplomatic and military attache covers to illegals.
It is known that recruitment into the Academy takes place among military officers with the minimum rank of captain who have excelled at their military service, traditionally in Spetsnaz or navy units. Like all other graduates, Sergeev would have finished the Academy with a minimum rank of lieutenant-colonel. While there is no confirmation yet of his current military rank, the time served and the nature of his assignments since graduation indicate he currently holds a minimum rank of full colonel, and possibly major-general.
Denis Sergeev is married and has an adult daughter.
From 2004 to 2012, the period which possibly overlapped with his last years at the Military Diplomatic Academy, Denis Sergeev, under his real identity, served as shareholder and/or managing director of eight Russian companies. These companies, all of which were liquidated between 2007 and 2012, were sham corporations with names mimicking names of other large companies registered in Russia. In most of the companies, Sergeev was the sole shareholder, while in two he was co-shareholder with other people, some of whom we also identified as GRU officers.
During 2009, Denis Sergeev obtained a personal loan from a Russian bank in the amount of just over one million USD. The allocation of such a large loan to a person who – as seen from his credit record (obtained from a leaked Russian credit history collection) – had no real estate and no personal vehicle – is extraordinary.  The loan appears to have been extended on the strength of Denis Sergeev's personal income in his declared role as "specialist" working for a company called Loreven Style Ltd specializing in consulting services.
In 2010, Denis Sergeev received his alter ego, "Sergey Vyacheslavovich Fedotov". A new, valid passport was issued under this name, by the same "770001" passport desk in Moscow that issued cover passports to Mishkin, Chepiga other GRU operatives, and "VIP" citizens, as previously detailed by Bellingcat.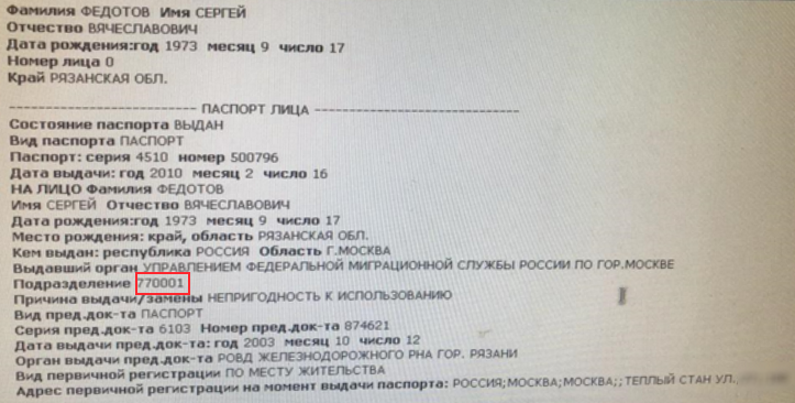 bellingcat.com
"Fedotov" was given a birth date matching the one of the actual person Denis Sergeev. His place of birth was moved from Kazakhstan to the village of Apushka in the Ryazan region of Russia. As in the case of the other undercover passports issued to Mishkin and Chepiga, the "reason" for issuance of the new passport was stated as "unsuitability for use" of the previous passport. As in the other cases, the previous passport listed never actually existed.
Fedotov's itinerary shows extensive travel to destinations across Western and Eastern Europe, Central Asia, and the Middle East.  In the period of 2012-2013, his destinations included Ukraine and Tajikistan.
In 2014, Fedotov traveled to Czechia, Italy, and Switzerland. Notably, during his first trip to Prague at the end of January 2014, he traveled alongside "Alexander Petrov", the cover persona of Dr. Alexander Mishkin, one of the key suspects in the Skripal poisonings. The two stayed in Prague eight days, until 2 February 2014, when they flew back to Moscow. Bellingcat's investigative partner Respekt has established that during this trip, "Fedotov" and "Petrov" stayed at the four-star Best Western Meteor Plaza Hotel, where they shared a room.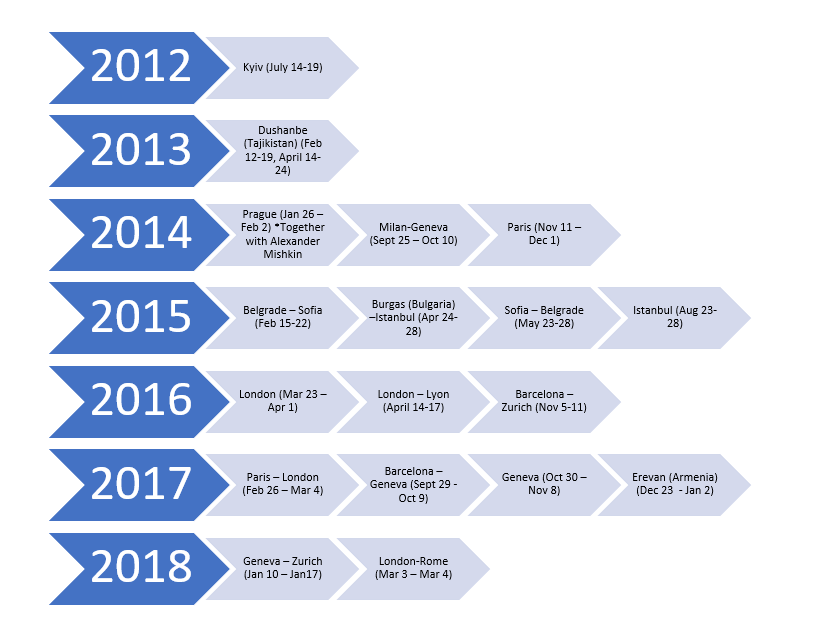 Bellingcat
On a separate note, Bellingcat writes that over the last two months, Russian authorities have taken the unusual measure of erasing any public records of the existence of Denis Sergeev, as well as of Anatoly Chepiga and Alexander Mishkin, the main two suspects in the Skripal poisoning. These unprecedented actions cannot plausibly be taken without direct involvement of the Russian state, and add further credibility to the UK government's assertion that the Skripal poisoning operation, and the subsequent cover-up, were coordinated at a state level.