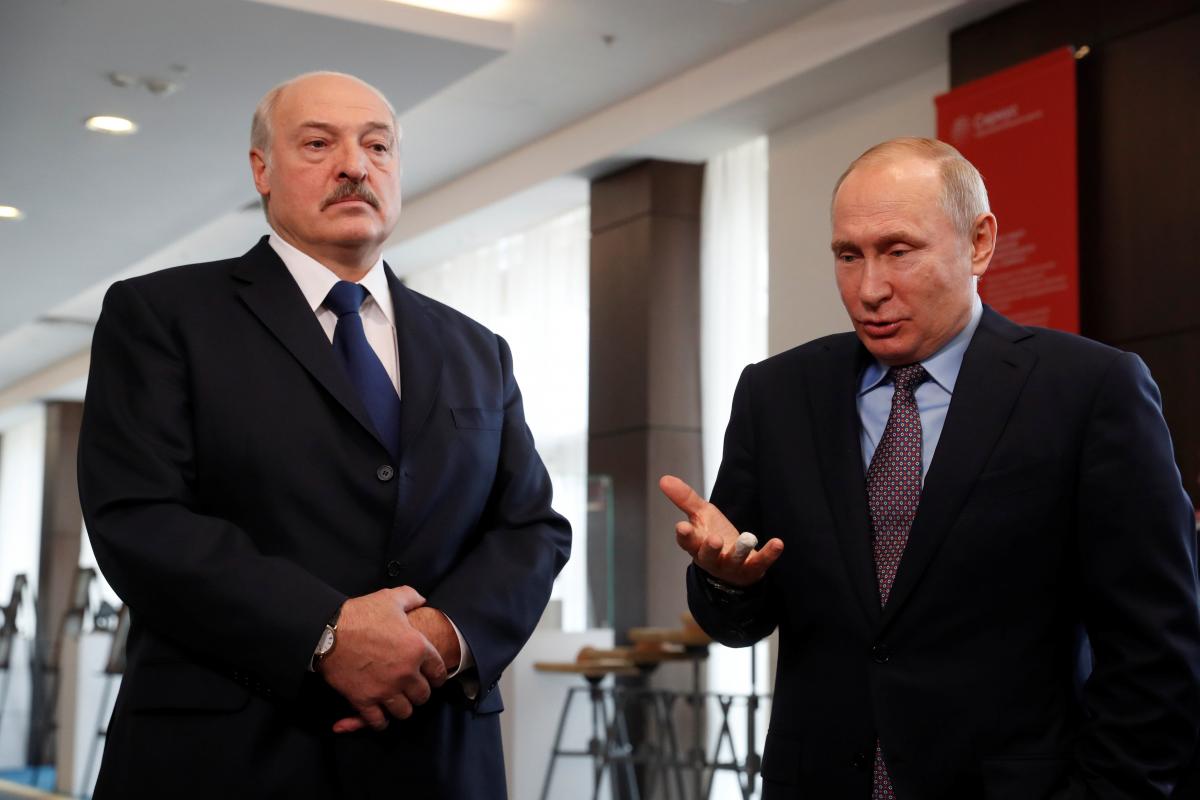 REUTERS
President of Belarus Alexander Lukashenko claims that his country's sovereignty is "sacred", comparing it to an icon, but at the same time noting that he is ready for integration as far as the peoples of the two countries want it.
"Listen, why should we raise questions of sovereignty of Russia and Belarus? This is an icon, this is sacred. You are a Russian, an ordinary person, so to say, but I'll ask you this question: are you ready today to sacrifice or bargain your sovereignty? I'm not talking about independence now," Lukashenko said at a joint press event with Russian President Vladimir Putin in Sochi Friday.
"To me, independence is a relative concept; sovereignty is everything within the borders. No one, not a single state — China is an example of this — ever talks about sovereignty, so we have no problems with sovereignty, even in this context we don't discuss these problems," he added.
Read alsoLukashenko facing huge dilemma: Analyst warns of Russian threat to Belarus
The Belarus leader stressed that the parties proceed from the fact that "today there are two states."
"You know how they formed. It was not me, and neither was it the [Russian] president who initiated the collapse of that state. We share positions on this issue. It so happened that there are two states," he said.
"I wish you heard our ministers today… You would be happy for them: we didn't shift away at all. Frankly speaking, when they reported, I thought: if we take Ukraine, also a Slavic state, look what a huge gap has been formed in a few years. But we here speak the same language and we understand problems the same way," said Lukashenko.
Read alsoPutin: No state fully independent
"I will express my opinion, I think my colleague and my friend [Vladimir Putin] will agree: we are ready to go as far in terms of unity, in uniting our efforts, states and peoples, as you are ready," Lukashenko said.
"Listen, we, the two of us, could unite as early as tomorrow, no problem with that. But are you, Russians and Belarusians, ready for this? This is a question. Therefore, it is necessary to address the question to yourself. As far as you are ready, so far we will fulfill your will. If they are not ready – no matter how powerful and huge Russia is – today it is not in a position to impose their will on anybody. And of course, we can't either, but we don't need that anyway," he assured.
"So it's you who should prepare, in your minds, in your behavior. Set goals before yourself, I mean the people of Russia and Belarus, and we will implement them. We are your servants," the head of Belarus concluded.