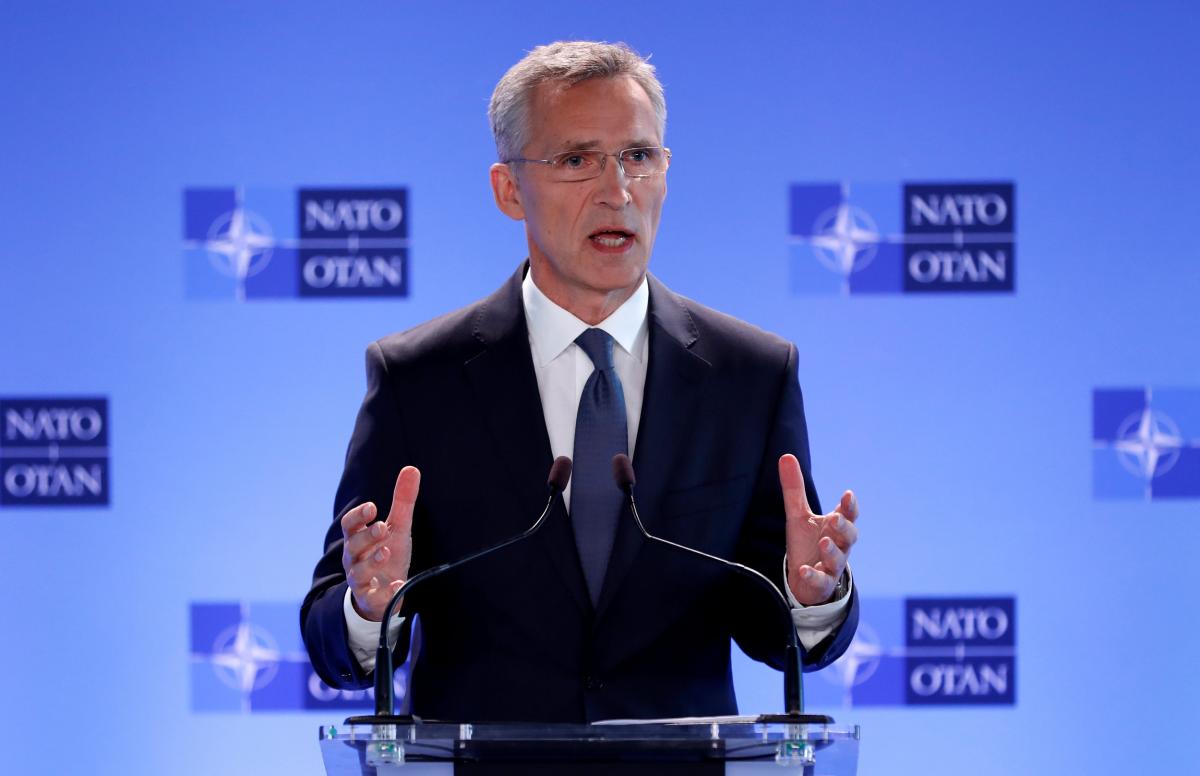 REUTERS
NATO Secretary General Jens Stoltenberg says the Alliance is preparing for the world with more Russian missiles in Europe.
Speaking at a Munich Security Conference on Friday, Stoltenberg noted the fact that over the past decades, the number of nuclear weapons has been reduced significantly.
"In the early 1990's, the United States and the Soviet Union each deployed 12,000 long-range strategic nuclear warheads. Today there is a limit of 1,550 warheads for each country. There were also almost three thousand intermediate range nuclear weapons in Europe. The INF Treaty banned them all, and brought that number down to zero. But now, the whole nuclear arms control regime is under assault," he said.
"Russia has deployed several battalions of its new SSC-8 missile system, in breach of the Treaty. These missiles are mobile. Easy to hide. And nuclear-capable. They can reach European cities, like Munich, with little warning. They lower the threshold for the use of nuclear weapons in a conflict," said Stoltenberg.
Read alsoStoltenberg speaks of NATO's expected reaction on Russia quitting INF Treaty
The NATO chief recalled that Russian President Vladimir Putin had announced intentions to quit the INF Treaty as early as in 2007.
A treaty that is only respected by one side will not keep us safe. Then it is just a piece of paper. That is why, with the full support of all NATO Allies, the United States has announced its intention to withdraw from the Treaty. This will take effect in six months. So Russia still has a window of opportunity to return to compliance. We call on Russia to take that opportunity," noted Stoltenberg.
Also, he said NATO calls on Russia to "verifiably destroy its intermediate range missiles."
"We want Russia to return to compliance. But we are also preparing for a world without the INF Treaty. And a world with more Russian missiles in Europe. NATO has already started this work. And I will not predict the outcome," Stoltenberg said.
At the same time, he stressed that the Allies will stand "united and measured" and that NATO "has no intention of deploying new land-based nuclear weapons in Europe."