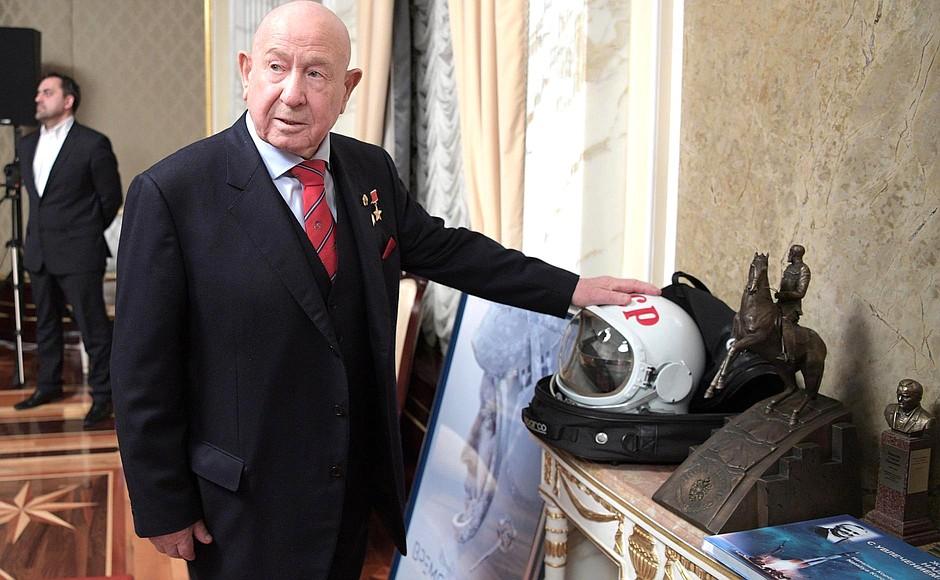 kremlin.ru
Alexey Leonov, a Soviet cosmonaut who received the highest Soviet title of USSR Hero twice has left Russia.
The agency notes that the 84-year-old cosmonaut is a member of the advisory committee of the investment company Baring Vostok, whose head, U.S. citizen Michael Calvey, was arrested on Saturday, charged with embezzling RUB 2.5 billion ($37.7 m) from Vostochny Bank, CrimeinRussia reported citing Interfax.
Assistant to Leonov, Natalya Filimonova stated that the cosmonaut had left the country to undergo treatment abroad. According to her, the departure was pre-planned and has nothing to do with the case of Baring Vostok.
Read alsoBellingcat identifies third suspect in Skripal poisoning as Denis Sergeev
A relative of Leonov, whose name has not been specified, confirmed that the cosmonaut had serious health problems – he turned to foreign doctors because of a kidney disease, and is now on dialysis.
The criminal case against Baring Vostok employees was launched on February 13 at the report of member of the Board of Vostochny Bank, Sherzod Yusupov.
Five people, including Calvey, Abgranyan and Delpal, were detained and then arrested.