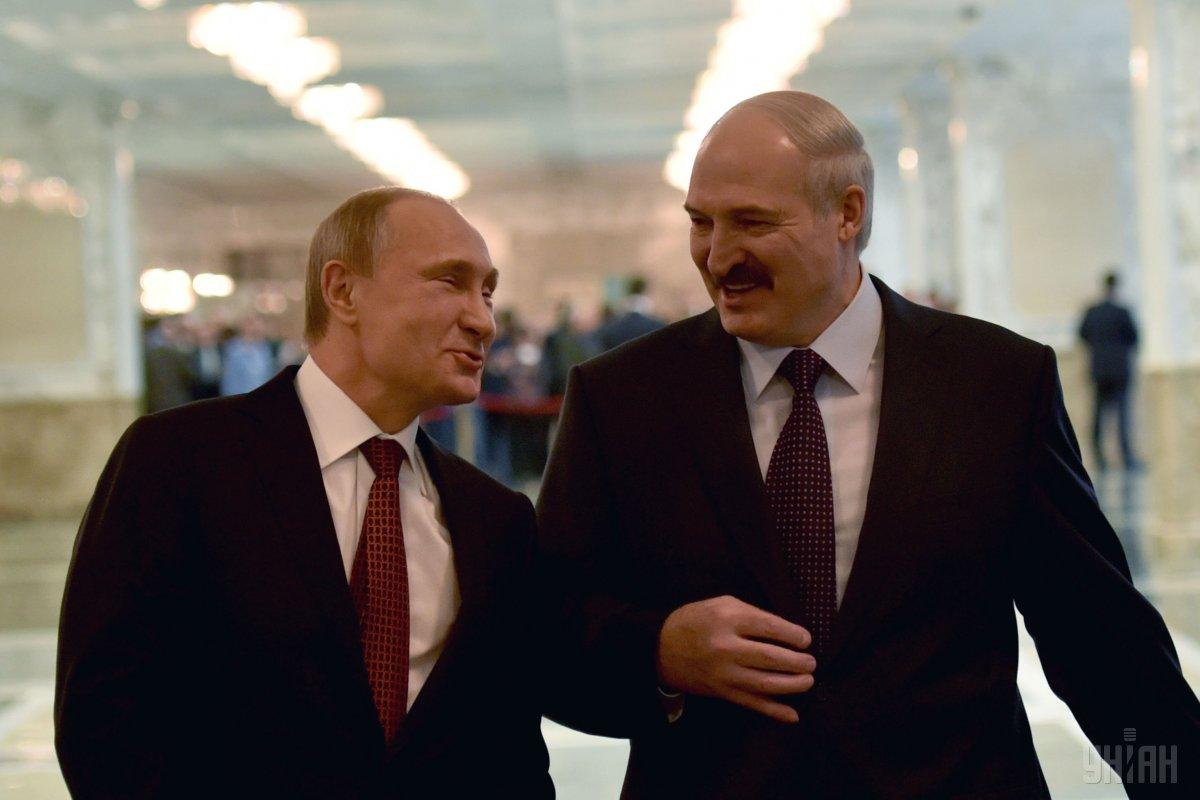 Putin with Lukashenko / Photo from UNIAN
Former NATO Secretary General Anders Fogh Rasmussen says that Russia's plans include the annexation of Belarus and movement closer to the borders of Western Europe.
"The key risk is the repetition of the Ukrainian scenario with war and annexation in Belarus," he told in an interview with the Ukrainian news portal LIGA.net. "Such a scenario is awaiting that country if it does not start reforms."
He advised the Belarusians to begin reforms leading to democracy and freedom "in order to protect themselves from Russian aggression."
Read alsoStoltenberg: NATO preparing for world with more Russian missiles in Europe
"Only these things will create protection from Russian aggression," he said.
Rasmussen says he well remembers statements by Russian President Vladimir Putin that Belarus should be included in a "large Russian state," and this is very similar to the illegal annexation of Ukraine's Crimea.
"And I would like Belarus to get more assistance from the West. But we need to see Belarus' reorientation towards freedom and democracy," he said.
At the same time, the ex-head of NATO realizes that President of Belarus Alexander Lukashenko does not want to reform the country and move to the West.
"Yes, he does not want to. But also Lukashenko does not want to live under Putin's oppression. He needs to choose: either reforms, or the constant oppression by the Russians," Rasmussen said.