Canada imposes new sanctions on Russia
12:52, 18 February 2015
World
Canada is stepping up its response to the situation in eastern Ukraine, announcing new sanctions against a number of Russian and Ukrainian individuals and companies.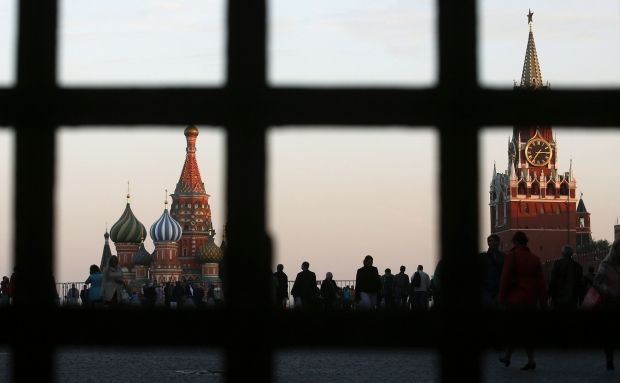 REUTERS
Canadian Prime Minister Stephen Harper on Tuesday issued a statement announcing economic sanctions and travel bans regarding 37 Russian and Ukrainian individuals, as well as against 17 Russian and Ukrainian companies, according to Ukrainian news broadcaster TSN.
"The government of Canada continues to stand in solidarity with the people of Ukraine in the face of [Russian President Vladimir] Putin's ongoing military aggression, which has already cost the lives of more than 5,300 people," Harper said in a statement.
"Canada's position remains clear: We recognize the sovereignty and territorial integrity of Ukraine and will never recognize the illegal Russian occupation of any part of the country. In coordination with our EU and U.S. partners, Canada is once again intensifying its response to the situation by announcing further sanctions against Russian and Ukrainian individuals and companies. These measures are enacted as a response to a series of escalated acts of aggression perpetrated by Russian-backed militants in recent weeks.
"We are closely monitoring the implementation of the ceasefire agreement concluded in Minsk on February 12, and are prepared to take further action against Russia and Russian-backed insurgents should they fail fundamentally to implement the provisions of this accord."
The sanctions blacklist includes Russian Deputy Defense Minister Anatoliy Antonov, director general of Rostec Corporation Sergiy Chemezov, Deputy Chief of the General Staff of the Russian Federation Andriy Kartapolov, State Duma deputy Valeriy Kulikov, the leader of the biker club "Night Wolves" Alexander Zaldostanov, a member of the Communist Party Valeriy Rashkin, singer Iosif Kobzon and the main Kremlin propagandist Dmitriy Kiselev.
In addition, sanctions have also been applied to the New Russia social movement and oil company Rosneft.
If you see a spelling error on our site, select it and press Ctrl+Enter