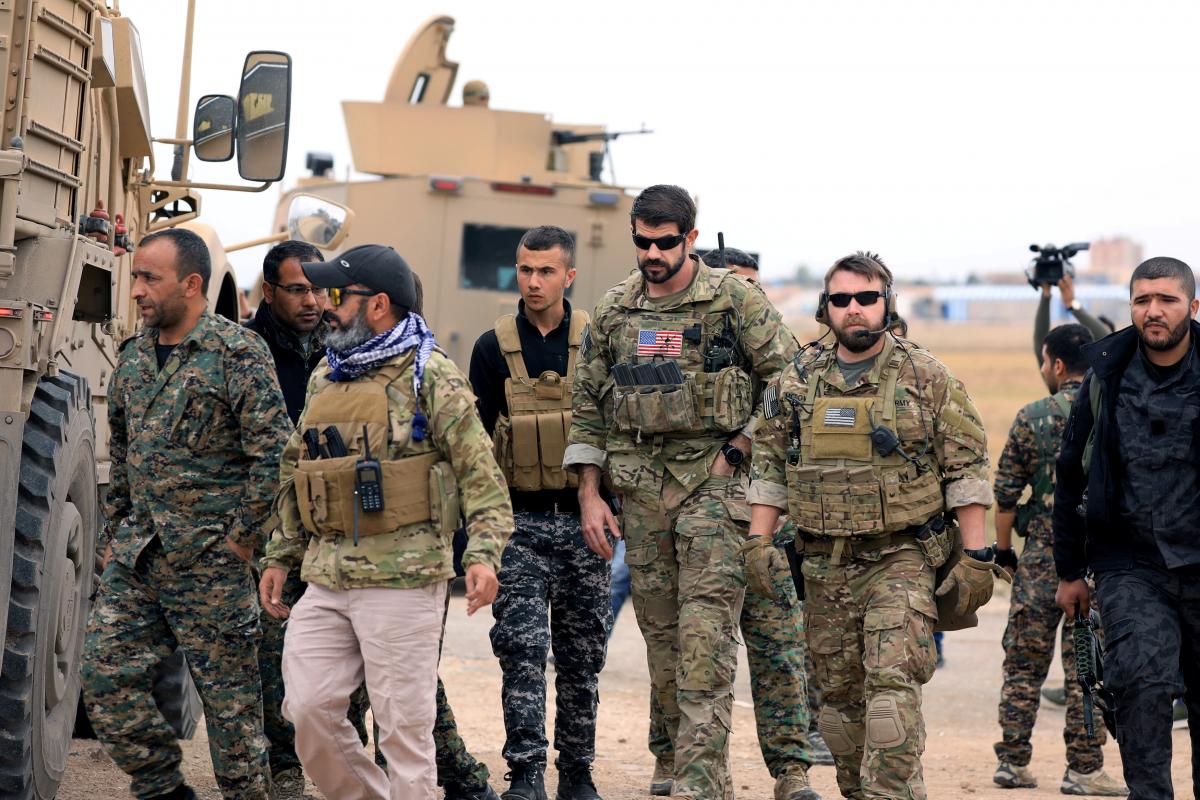 REUTERS
As the deadline approaches for the withdrawal of U.S. forces fighting the Islamic State in Syria, America's closest European allies have turned down a Trump administration request to fill the gap with their own troops, according to U.S. and foreign officials.
Read alsoSDF take control of last IS enclave in east Syria – media
One of the principal requests the administration has made of the allies – including Germany, which has no forces in Syria – is to form an "observer" force to patrol a 20-mile-wide "safe zone" on the Syrian side of the border, separating Turkey from the Syrian Kurds, according to The Washington Post.
French Foreign Minister Jean-Yves Le Drian said last week that he was mystified by Trump's policy. On Tuesday, British Foreign Secretary Jeremy Hunt said that "there is no prospect of British forces replacing the Americans" in Syria.
Military officials have repeatedly flagged what they see as the hazards of a hasty pullout, even after the Islamic State's territorial presence has been eliminated. Officials expect that the group will retain an insurgent capability and the potential to stage a comeback, as it did after the American departure from Iraq in 2011, and estimate that between 20,000 and 30,000 militants remain in the two countries.