Putin says Ukrainian military should allow soldiers to lay down arms
13:16, 18 February 2015
World
The Ukrainian government should allow its soldiers to lay down their arms and leave Debaltseve, Russian President Vladimir Putin said during his visit to Hungary, Ukrainian television's news service TSN reported on Tuesday.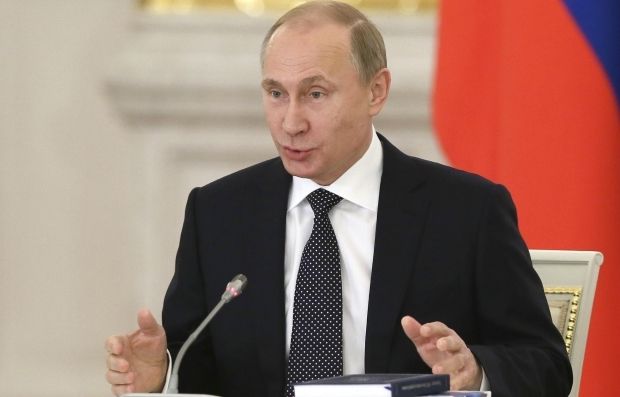 REUTERS
"The [Kyiv] officials should not stop the Ukrainian armed forces from Debaltseve laying down their arms, and not pursue people who want to lay down their arms," Putin said.
"However, the militants should not keep these people and allow them to leave the conflict zone and return to their families," Putin said.
"The military clashes near Debaltseve have decreased several times. What is now happening there is predictable and understandable," he said.
He explained that a week before the Minsk agreements, the Ukrainian armed forces said found themselves surrounded by the militants. Therefore, they will try to break out, but they can be blocked from the outside.
"The militants will resist. For some time they will have confrontations," he said.
According to Putin, he highly appreciated the Minsk agreements.
"They have much deeper meaning," he said.
"I'm sure that the faster the heavy weapons are withdrawn, the faster the political resolution of the conflict will enter a real phase," Putin said.
"In general, we can see that there is a decrease in militant activity, compared to the last agreement on a ceasefire, which didn't happen immediately," he said.
If you see a spelling error on our site, select it and press Ctrl+Enter