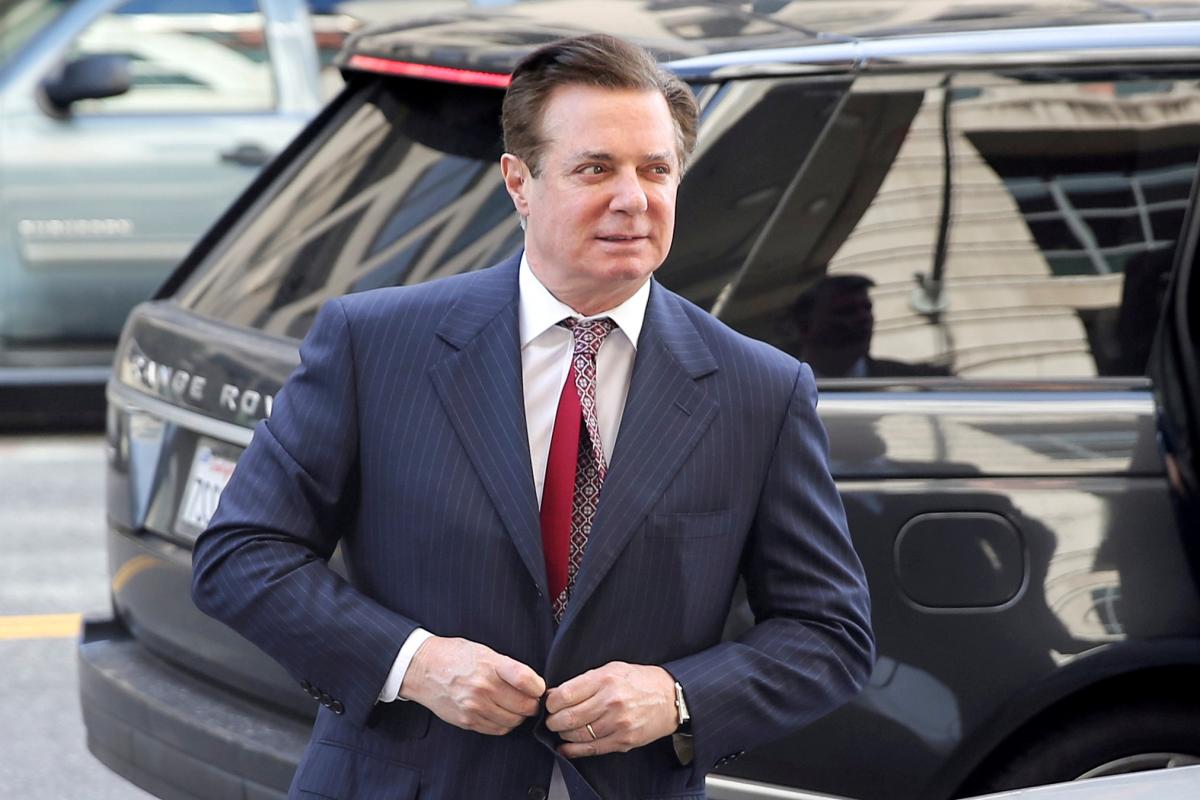 REUTERS
President Donald Trump's former campaign manager Paul Manafort will be sentenced in the U.S. District Court in Virginia on March 8, according to a court filing posted on Thursday.
The filing, dated February 19, also said that Manafort must file his sentencing memorandum by the evening of March 1, with the office of Special Counsel Robert Mueller having the opportunity to then file a reply by March 6, Reuters said.
Prosecutors for Special Counsel Robert Mueller urged a federal judge in Virginia on Friday to impose a strict prison sentence for Manafort, after a jury last year convicted him on eight counts of bank and tax fraud.
Read alsoFormer Trump campaign chairman Manafort could face 19-24 years in prison – media
In their sentencing memo filed in U.S. District Court for the Eastern District of Virginia, prosecutors said Manafort, who is 69, deserves between 19.6 and 24.4 years in prison and a fine of between $50,000 and $24 million.
"While some of these offenses are commonly prosecuted, there was nothing ordinary about the millions of dollars involved in the defendant's crimes, the duration of his criminal conduct or the sophistication of his schemes," prosecutors said in the memo.
"Manafort did not commit these crimes out of necessity or hardship," they said. "He was well-educated, professionally successful and financially well off. He nonetheless cheated the United States Treasury and the public out of more than $6 million in taxes at a time when he had substantial resources."
Friday's court filing in Virginia came just days after a federal judge in Washington, D.C., ruled that Manafort had breached his plea agreement in a parallel case by lying to investigators despite a pledge to cooperate.