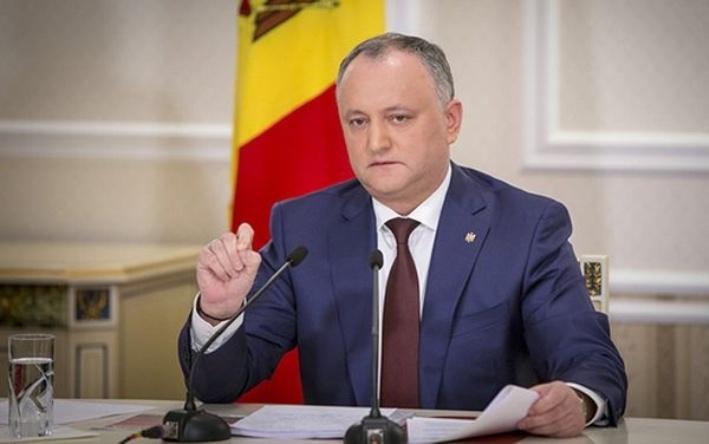 a-tv.md
Moldova's president said Thursday the former Soviet republic needs good relations with Russia, amid uncertainty about the future of the European Union.
President Igor Dodon said in an interview with The Associated Press that Moldova depends on Moscow for energy, exports and to solve a frozen conflict in its pro-Russian breakaway republic of Trans-Dniester, where Russia has 1,000 troops and 500 peacekeepers stationed, according to The Associated Press.
Speaking ahead of parliamentary elections on Sunday, Dodon, a government opponent, argued Moldova needed "an open market for our products... we need energy resources (and), we have more than 500,000 citizens," in Russia, he said, speculating that the figure was even higher.
Read alsoMoldova bans Russian propaganda news despite president's defiance
While saying he also wanted ties with the EU – now the market for 70 percent of Moldovan exports – Dodon, who was elected in 2016, noted uncertainty about the bloc's future and development.
"I don't know what'll happen to the EU in 10 to 15 years from now," he told the AP. "Why should we have objectives and make promises?" he said, pointing to Britain's scheduled departure from the 28-nation bloc and anti-European sentiments in some EU member states.