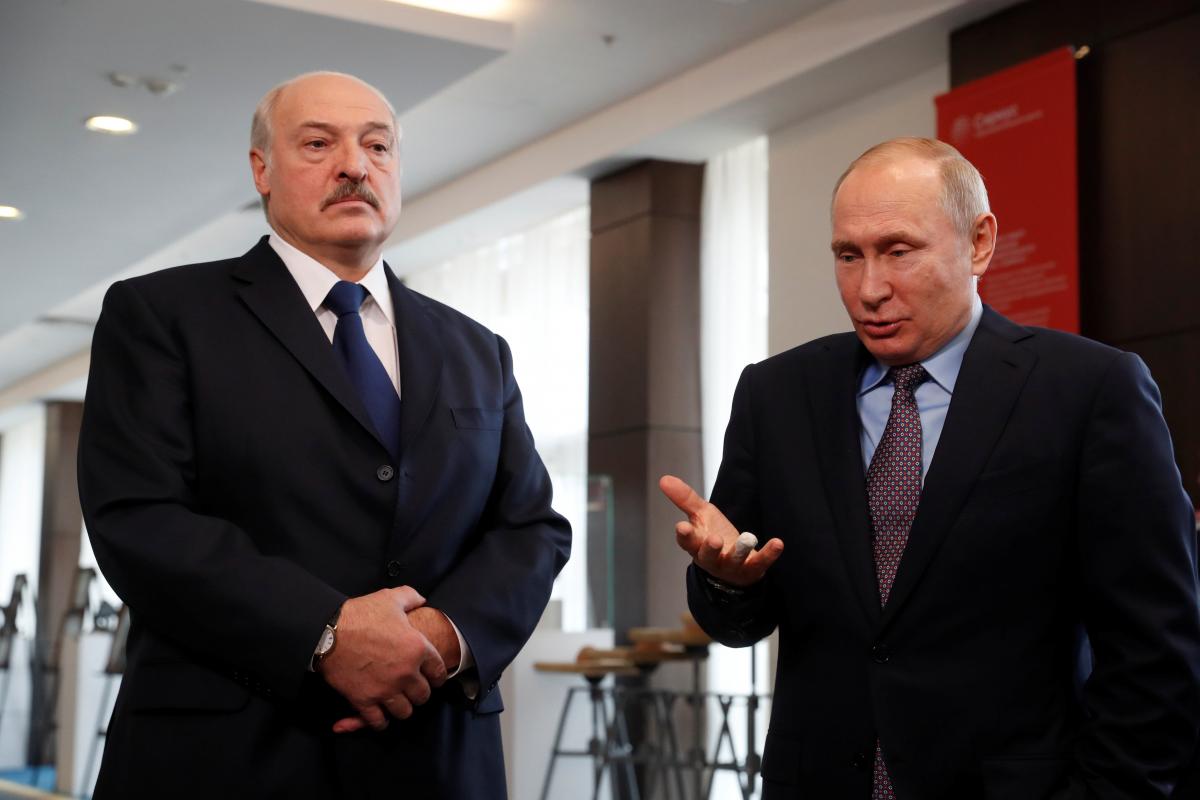 REUTERS
Belarus President Alexander Lukashenko has expressed some concerns about the possible deployment of intermediate-range and shorter-range missiles in Europe due to the situation surrounding the Intermediate-Range Nuclear Forces Treaty (INF Treaty).
Lukashenko offered his views on the matter as he met with cadets and professors of the Military Academy on February 22, BelTA has learned.
The president remarked that among other things the matter had been discussed during his meeting with President of Russia Vladimir Putin. "His view is virtually the same as the view described in mass media," he said.
Lukashenko stressed he believes Russia, which says it has not violated the INF Treaty and tries to find a response to Western accusations to the contrary. "But I don't have information about it. It is hidden. Only a limited number of people have it," the Belarusian leader noted.
Read alsoLukashenko facing huge dilemma: Analyst warns of Russian threat to Belarus
Speaking about possible threats to Belarus' security, Lukashenko stressed that "it is a catastrophe, particularly for us." In his words, there is a school of thought stating that the USA's withdrawal from the INF Treaty targets China, which has such weapons but has not signed the treaty. "Certainly, these missiles cannot fly across the Pacific Ocean to deliver a strike in America. Americans are primarily concerned about their Pacific allies – Korea, Japan, their own American bases over there," he said.
"But I am afraid that Americans will grab the fleeting opportunity and deploy the missiles in Europe after breaking the treaty. If they do, things will turn nasty for us, too. Because together with Russia, we will have to think of reciprocal measures. It would be unavoidable if this happened. It would be even worse if, god forbid, missiles were deployed in Ukraine. This is why I am wholeheartedly against [dissolving the Intermediate-Range Nuclear Forces Treaty]. We pursue a peace-loving policy. We don't need scoffles between major powers, from which, judging from history, we've always suffered. This is why we don't need this slaughter, this fight, particularly now around the Intermediate-Range Nuclear Forces Treaty," Lukashenko stated.
Read alsoPutin: Russia ready to destroy U.S. missiles if Washington deploys them in Europe
Lukashenko said he believes that NATO might go ahead and deploy such missiles in Europe after all: "It seems to me that although NATO claims they are not going to deploy these missiles in Europe, they are running a bluff. Otherwise, why would they withdraw? Why did they have to destroy this treaty? They should have come to terms with China and make it part of the treaty if China was the focus of it."