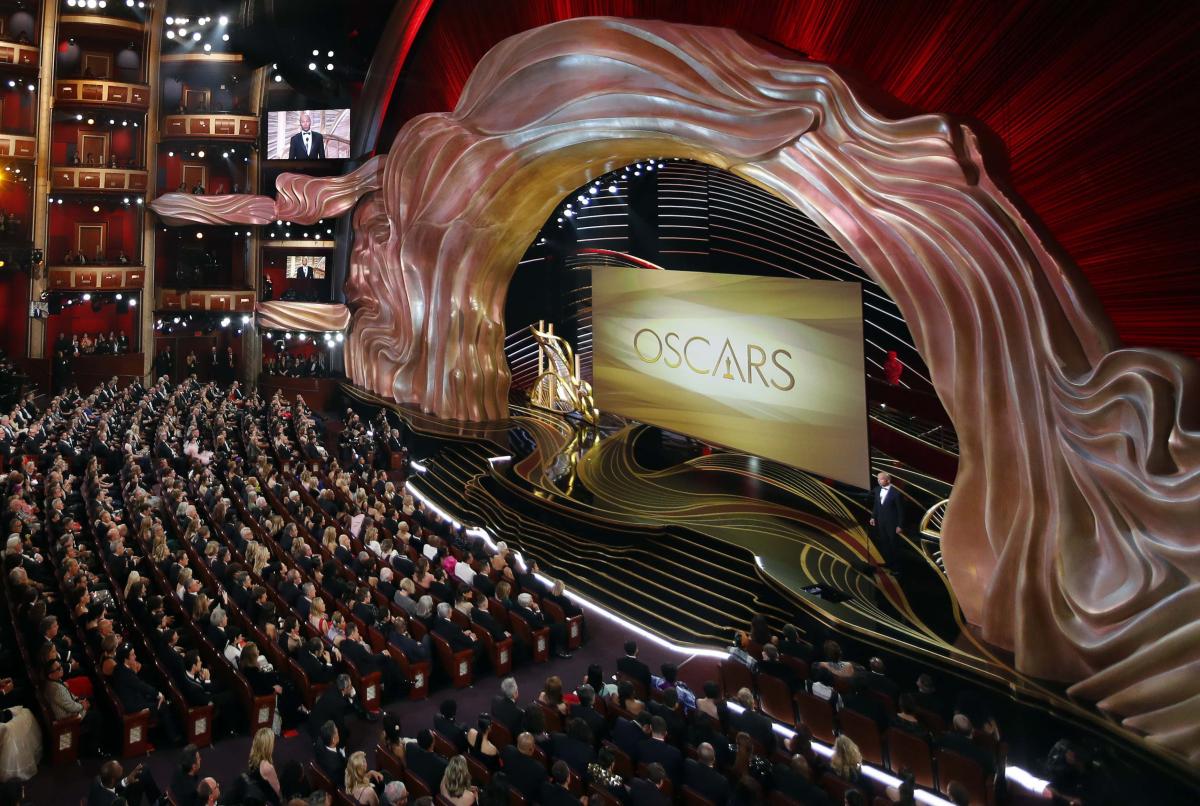 REUTERS
British actress Olivia Colman defied the odds to scoop an Oscar on a night when Green Book also sprung a surprise by winning the award for best film.
Colman won best actress for her role in The Favourite and charmed viewers with a funny and tearful speech, the BBC reported.
Green Book won three trophies in total, including best picture, which had been widely expected to go to Roma.
Bohemian Rhapsody won the most awards in total with four, while Roma and Black Panther also won three each.
The biggest winners are Bohemian Rhapsody – 4 trophies, Black Panther – 3, Green Book – 3, and Roma – 3. A complete list of all the winning and nominated stars and films can be read here.
An emotional Lady Gaga (pictured) was among the winners for the best original song prize for Shallow from A Star Is Born after performing an impassioned duet with co-star Bradley Cooper.
Alfonso Cuaron personally won two prizes for Roma – best director and cinematography – and also accepted the best foreign language trophy.
Two Black Panther crew members made Oscar history by becoming the first black winners in the costume design and production design categories.
Spider-Man: Into the Spider-Verse won best animated feature film.
Period. End of Sentence. won best short documentary, and director Rayka Zehtabchi said: "I can't believe a film about menstruation just won an Oscar."
Read alsoUkrainian movie about Donbas lands on Oscars shortlist in Documentary Feature category (Video)
Detainment, the controversial film about the murder of two-year-old British toddler James Bulger in 1993, lost out in the best live action short film category. James's mum Denise said she was "made up" that is lost out to Skin.
The Oscars failed to find a main host this year after comedian Kevin Hart pulled out following a row about old homophobic tweets.
So instead of having the traditional opening monologue, Tina Fey, Maya Rudolph and Amy Poehler appeared to introduce the show as well as presenting the first award.
"We are not your hosts this year but if we had hosted, it probably would have gone like this," Fey said – before the trio launched into a sketch poking fun at some of the nominees, which is one of the host's usual jobs.
The ceremony continued to rely on a procession of stars presenting individual awards.
But it didn't obviously suffer from the lack of an overarching host, and it helped the event move along.
Queen, fronted by singer Adam Lambert, had opened the ceremony with a bombastic medley of We Will Rock You and We Are the Champions as A-listers waved and clapped along in their seats.