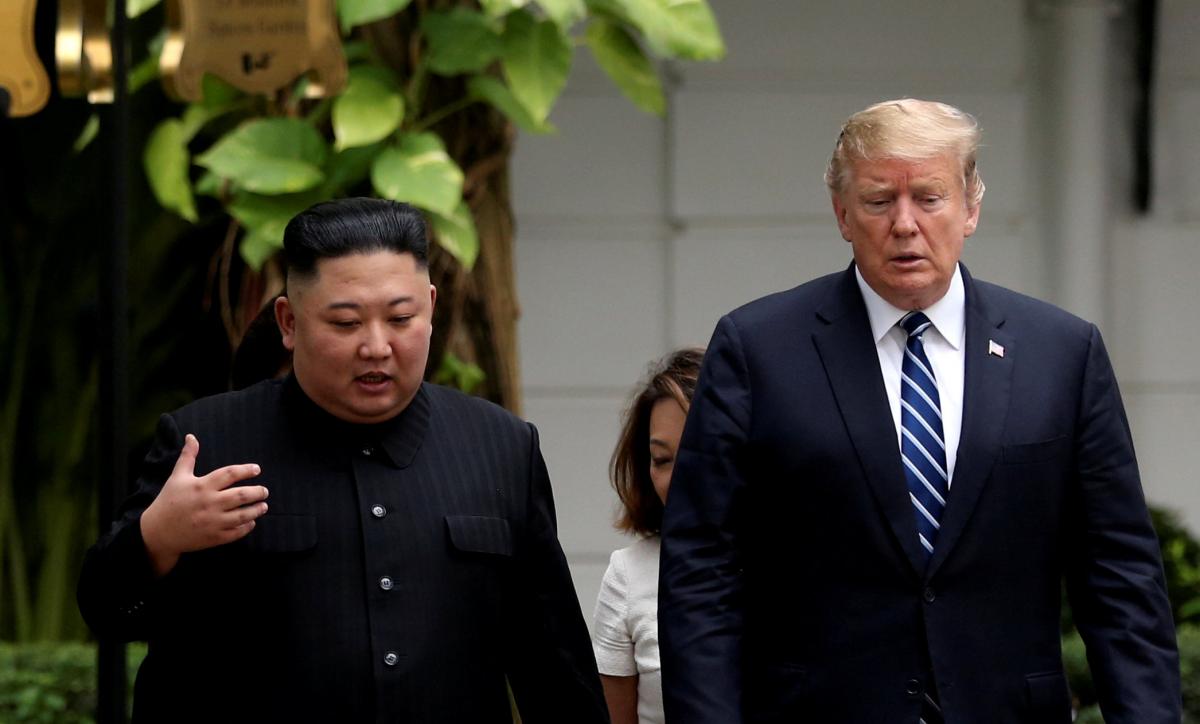 REUTERS
U.S. President Donald Trump said on Thursday his summit with North Korean leader Kim Jong Un had failed to reach agreement due to North Korean demands to lift punishing U.S.-led sanctions.
Earlier, both Trump and Kim had expressed hope for progress on improving relations and on the key issue of denuclearization, in their talks in the Vietnamese capital, Hanoi, their second summit in eight months, as reported by Reuters.
"Basically, they wanted the sanctions lifted in their entirety, but we couldn't do that... we had to walk away from it," Trump told reporters after summit talks were cut short.
Read alsoTrump to meet with North Korea's Kim Jong-un in Vietnam
The United Nations and the United States ratcheted up sanctions on North Korea when the reclusive state undertook a series of nuclear and missile tests in 2017, cutting off its main sources hard cash.
Both leaders left the venue of their talks, the French-colonial-era Metropole hotel, without attending a planned lunch together, and returned to their hotels.
Failure to reach an agreement marks a setback for Trump, a self-styled dealmaker under pressure at home over his ties to Russia and testimony from Michael Cohen, his former personal lawyer, accusing him of breaking the law while in office.
Trump said Cohen "lied a lot" during Congressional testimony in Washington on Wednesday.
While Trump had said he was in "no rush" to strike a deal with North Korea, and wanted to do the right deal with Kim, the White House had been confident enough to schedule a now canceled "joint agreement signing ceremony" at the conclusion of talks.
"You always have to be prepared to walk," Trump said, describing the two days of talks as very productive. "We had papers ready to be signed, it just wasn't appropriate."
Kicking off their second day in Hanoi earlier on Thursday, Trump again stressed the talks aimed at tackling North Korea's nuclear threat should not be rushed. He said he would be happy as long as North Korea conducted no more nuclear or intercontinental ballistic missile tests.
North Korea has conducted no nuclear or intercontinental ballistic missile tests since late 2017.
Trump said Kim had promised him there would be no more nuclear or rocket tests.
Trump said he and Kim had discussed dismantling North Korea's main nuclear facility at Yongbyon, which Kim was willing to do, but he had wanted sanctions relief.
News of the summit failure sent South Korea's currency lower and knocked regional stock markets. South Korea's Kospi index closed 1.8 percent lower, marking the biggest one-day percentage loss since October 2018.