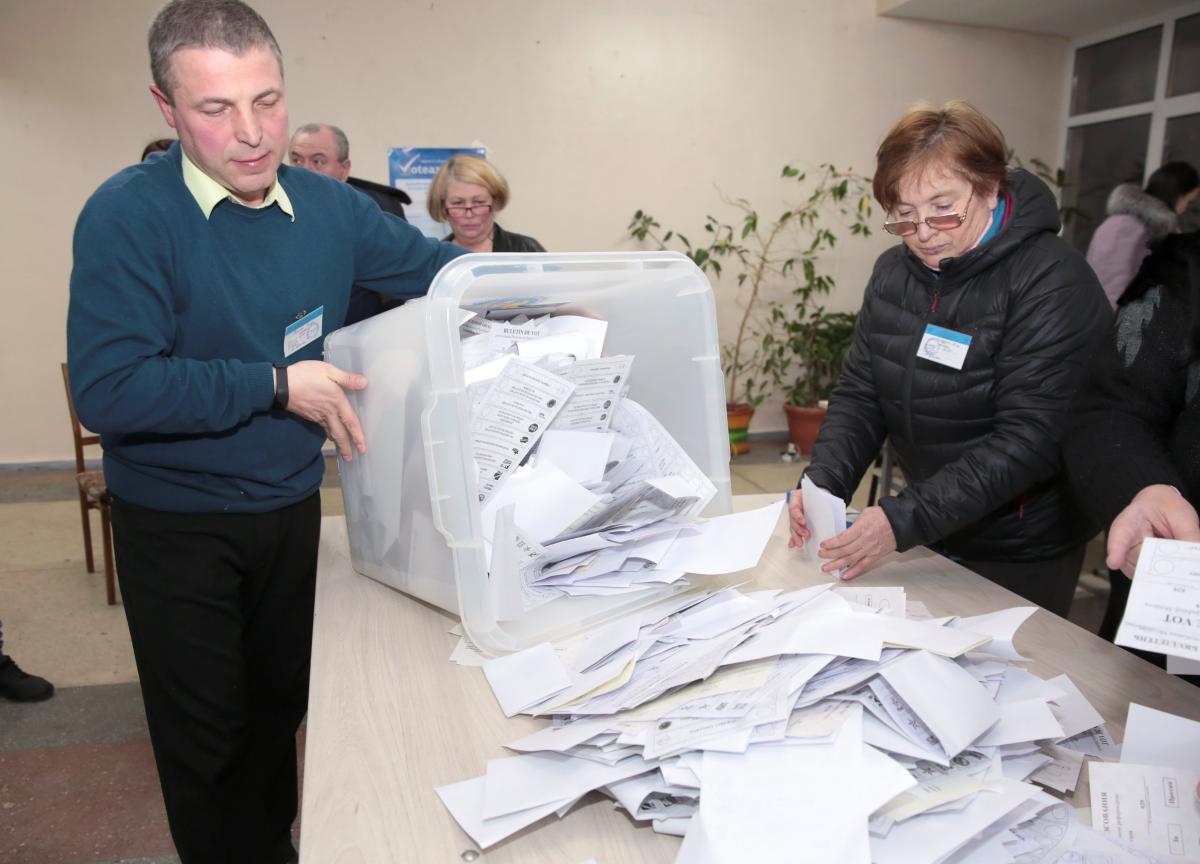 REUTERS
The Party of Socialists of the Republic of Moldova, supporting the country's president Igor Dodon and the restoration of relations with Russia, won the elections to the Moldovan parliament, according to the final data presented by the Central Electoral Commission (CEC).
According to the data released, Socialists will receive 35 mandates in the 101-seat parliament. They are followed by the ruling Democratic Party of Moldova with 30 mandates, and the pro-European opposition bloc Acum in third place with 26 mandates, according to TASS.
Read alsoMoldova Parliament Speaker accuses Russia of election meddling
Sor Party is fourth with a result of 7 mandates, independent deputies will receive three mandates. The other parties failed to overcome the 6% electoral barrier.
At the same time, the outcome of the elections sets the stage for coalition talks or possibly new elections, according to Reuters.
Adding to the uncertainty, opposition leaders threatened street protests after raising suspicions of vote-buying.