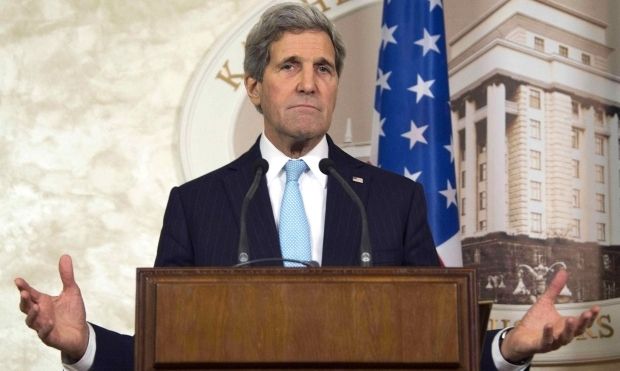 REUTERS
"We are not going to play this game [with Russia]," Kerry said.
"Russia has engaged in an absolutely brazen and cynical process over these last days," he added, BBC Ukraine reported.
Updated peace accords were signed in Minsk on February 12, however, the two parties to the conflict continue accusing each other of violations of the agreements and on-going military operations.
Russian President Vladimir Putin announced on February 20 that "no one should have the illusion that they can gain military superiority over Russia, put any kind of pressure on it."