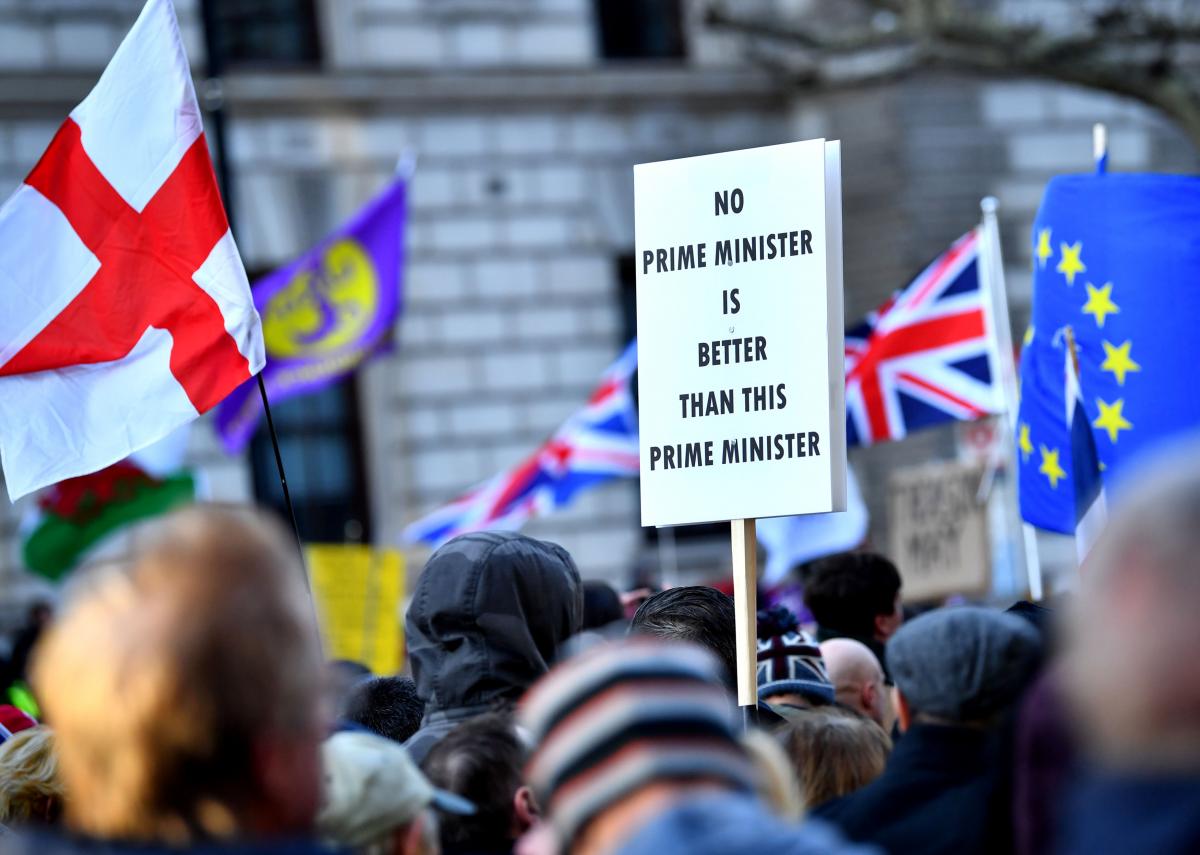 REUTERS
Britain hurtled into unknown political territory on Tuesday when Parliament rejected Prime Minister Theresa May's plan to quit the European Union for a second time, leaving her authority in tatters and the country seemingly rudderless just 17 days before its planned departure from the bloc.
Mrs. May had hoped that last-minute concessions from the European Union would swing the vote in her favor, but many lawmakers dismissed those changes as ineffectual or cosmetic and voted against the deal by 391 to 242, according to The New York Times.
After the vote, the prime minister defended her agreement as the "best outcome" for the United Kingdom and betrayed her frustration in addressing the lawmakers, who are scheduled to vote later this week on whether to seek an extension to leave the bloc.
"Let me be clear that voting against leaving without a deal and for an extension does not solve the problems we face," Mrs. May said. "The EU will want to know what use we mean to make of such an extension and the House will have to answer that question."
Read alsoPost-Brexit UK should be ready to use 'hard power', defence minister says – media
The outcome, while expected, deepened an already profound crisis over the biggest peacetime decision to confront a British government in decades.
Mrs. May, who was forced to argue for her plan in a croaking voice because of a head cold, has essentially ceded control of events to Parliament, at least for now, with important votes upcoming on whether to bar a no-deal Brexit and whether to request the extension, something many analysts say is now inevitable.
In another admission of her weakness, Mrs. May announced after the vote that she would allow Conservative lawmakers to vote as they saw fit, without a party directive, on a no-deal Brexit.
The defeat also threatens Mrs. May's hold on her office. Under party rules she cannot be challenged for the leadership by Tory lawmakers until December. But there is always the risk of a cabinet coup if she mishandles the next steps.
"The thing about this drama is that it is both chronic and acute," said Tim Bale, professor of politics at Queen Mary University of London. "It has been going on for months, we have had so many near death experiences, and I can't remember a time when so much has happened for so long and the tension has been so heightened."