Kopacz: No obstacles to military cooperation between Ukraine and Poland
13:19, 24 February 2015
World
There are no obstacles to enhancing cooperation in the defense industry between Poland and Ukraine, Polish Prime Minister Ewa Kopacz said at a press conference in Kielce yesterday, February 23, Radio Liberty has reported.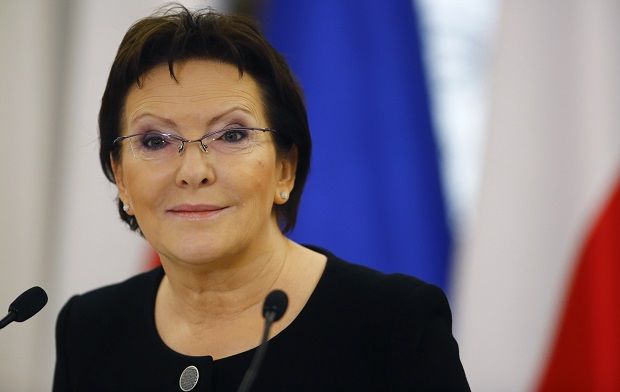 REUTERS
"Nothing prevents Ukrainian and Polish defense industries from close cooperation," Kopacz said.
According to Kopacz, the results of the Minsk agreements have proved to be "very fragile."
"At the last meeting of the Council of Europe, I was one of the few who urged that the European Commission prepare economic sanctions in case the agreement was not be implemented," she said.
According to Kopacz, Moscow is trying to weaken the unity of the European Union. She said that a few days ago, Russia also banned imports of Polish cheese and cheese products. She said, however, that Moscow intends to cancel the embargo on agricultural products from some EU countries.
"Winking at other European countries leads to disunity in the EU in this area," Kopacz said.
If you see a spelling error on our site, select it and press Ctrl+Enter