US may strengthen its sanctions against Russia in coming days, says Kerry
13:00, 25 February 2015
World
The United States may impose additional sanctions against Russia in the next few days, U.S. Secretary of State John Kerry said on Tuesday, the BBC has reported.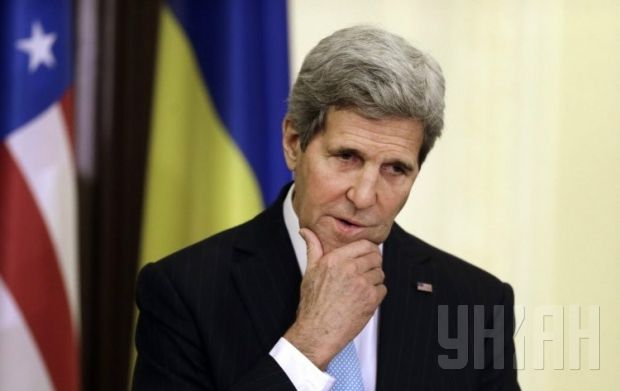 UNIAN
Kerry, speaking at a hearing of the Committee on Foreign Affairs of the Congress, said the militants in eastern Ukraine are an extension of the Russian army.
He has also said that U.S. President Barack Obama will make a decision on the introduction of new sanctions and the beginning of arms supplies to Ukraine in the next few days.
At present, he noted, "there is a serious discussion between us and our European allies, as to what sanctions we will bring next and when they are due to come into force."
Earlier, Kerry said Russian officials had lied to him repeatedly about Russia's involvement in the Ukraine conflict.
Russia denies being a party to the conflict, but a large amount of circumstantial evidence now makes it clear that Russia has not only been supplying troops and weapons to the militants in Ukraine's Donbas region, but is also responsible for fomenting unrest and starting the armed conflict in the east of Ukraine.
If you see a spelling error on our site, select it and press Ctrl+Enter