French Foreign Ministry: Russia to face new sanctions if Mariupol attacked
16:15, 25 February 2015
World
Russia will face new sanctions from the European Union if the Ukrainian city of Mariupol is attacked, French Foreign Minister Laurent Fabius said on Wednesday, according to Radio Liberty.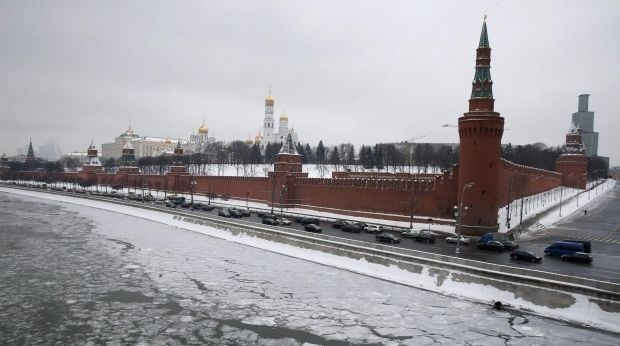 REUTERS
"We've made it clear to Russia: if the Russian-backed militants attack Mariupol, the situation, including the issue of sanctions, will change radically," he said.
According to Fabius, the ceasefire has been largely respected.
French Foreign Minister also said that France would not send its military experts to Ukraine, as the United Kingdom planned.
"The British, who are not part of the discussions, are extremely strict in this question. We also adhere to a solid line, but we still call for the de-escalation of the conflict," Fabius said.
On February 24, German Foreign Minister Frank-Walter Steinmeier said that if the militants attacked Mariupol, it would mean a "new situation." He also said that he saw no alternative to resolve the conflict in the Donbas except through the talks.
On February 24, the "Normandy Four" foreign ministers of Ukraine, Russia, France and Germany could not find a political decision on how to respond to the recent events in Debaltseve.
As UNIAN reported earlier, on February 12, Ukrainian President Petro Poroshenko, Russian President Vladimir Putin, German Chancellor Angela Merkel and French President François Hollande held talks in Minsk to resolve the conflict in the Donbas.
Following the talks, the parties approved a package of measures aimed at the implementation of the Minsk agreements of September. In addition, the leaders of Ukraine, France, Germany and the Russian Federation adopted a declaration in support of these measures.
In addition to other provisions of the new agreements reached by the "Normandy Four" leaders on Thursday, February 12, the parties agreed on a ceasefire to be effective from 0000, February 15, as well as the withdrawal of all heavy weapons. The agreements also provide for the release and exchange of all prisoners.
Despite the fact that a ceasefire was supposed to come into force, the militants have continued to attack the positions of the Ukrainian armed forces throughout the territory of the Donbas.
If you see a spelling error on our site, select it and press Ctrl+Enter