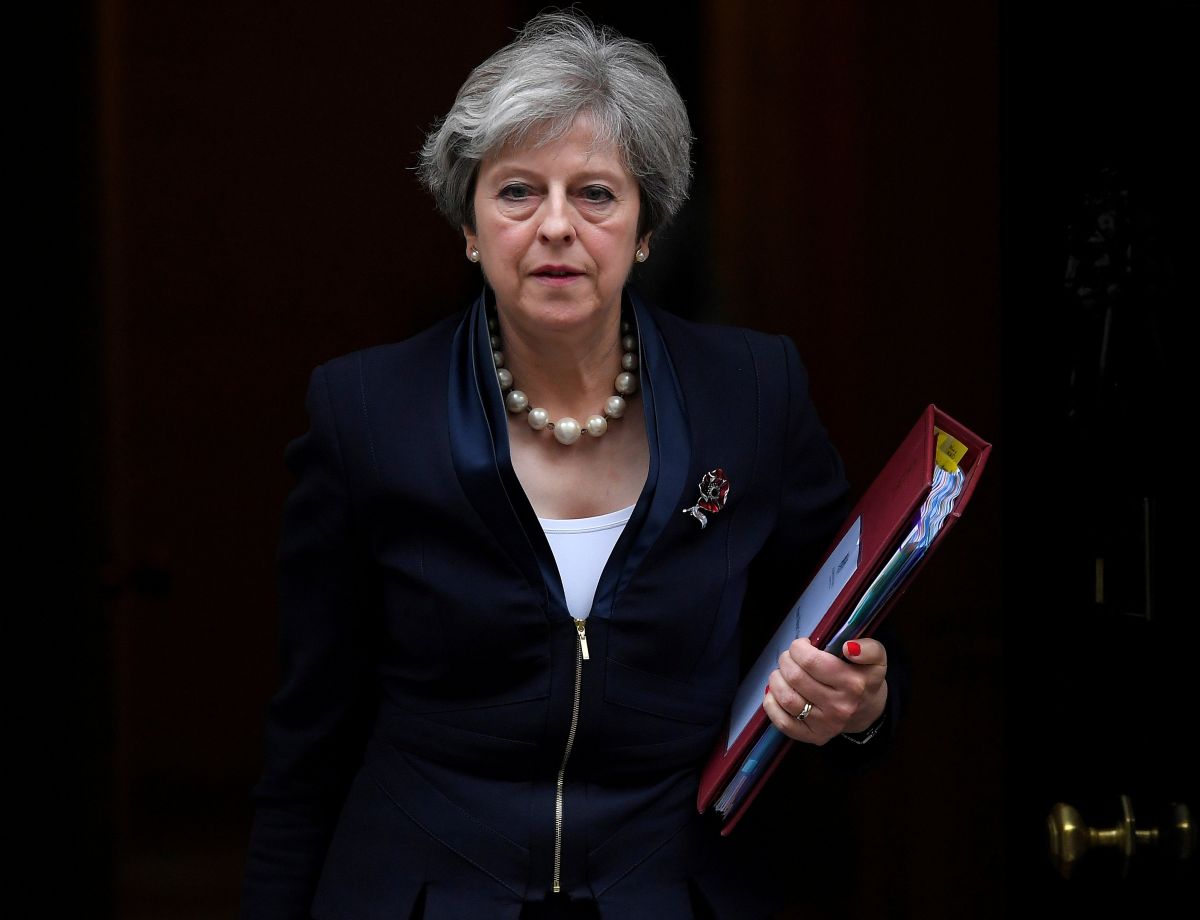 REUTERS
Prime Minister Theresa May will ask the European Union to delay Brexit by at least three months after her plan to hold a third vote on her fraught divorce deal was thrown into disarray by a surprise intervention from the speaker of parliament.
Nearly three years after Britain voted narrowly to leave the EU, its departure is uncertain and increasingly impatient European capitals are pressing May to spell out how she plans to resolve the crisis before they can agree to an extension, Reuters reports.
Possible eventual outcomes still range from a long postponement, leaving with May's deal, a disruptive exit without a deal, or even another referendum.
Ten days before the March 29 exit date that May set, and two days before a crucial EU summit, she was on Tuesday writing to European Council President Donald Tusk to ask for a delay, her spokesman said. He did not disclose how long a delay she would seek, but said she believed it should be as short as possible.
May had earlier warned parliament that if it did not ratify her deal, she would ask to delay Brexit beyond June 30, a step that Brexit's advocates fear would endanger the entire divorce.
Read alsoUK government hits out at Trump's "completely false" suggestion Britain invented Russia's 2016 election meddling
Other EU member states were discussing two main options: a delay of two to three months, if May persuades them she can clinch a deal at home, or much longer if she accepts that radical reworking of the accord is needed.
The EU's chief negotiator, Michel Barnier, said an extension would only make sense if it increased the chances of May's deal being ratified by Britain's House of Commons.
He said the economic and political costs of a delay for the EU had to be weighed against the potential benefits.
Irish Foreign Minister Simon Coveney said Britain must present a detailed plan on how to push the May's deal through parliament in order to get EU approval for an extension,
An official in the office of President Emmanuel Macron went further, saying France was ready to veto any British request for a Brexit delay that delays matters without offering a way out of the present deadlock, or imperils European Union institutions.
Read alsoSecret services probed 'frantic' activity at Russian embassy in days before Novichok attack, sources say
The BBC's political editor, Laura Kuenssberg, said May would ask for an extension until June 30 - which could give her another chance to pass her deal - with the option of a delay of up to two years.
In a move that added to the sense of crisis in London, speaker John Bercow ruled on Monday that May's deal had to be substantially different to be voted on again by parliament.
Brexit Secretary Steve Barclay said a vote this week was now less likely, adding: "This is a moment of crisis for our country." But he indicated the government still planned a third vote.
MPs will in any case be able to debate ways to break the Brexit impasse from Monday, May's spokesman said.