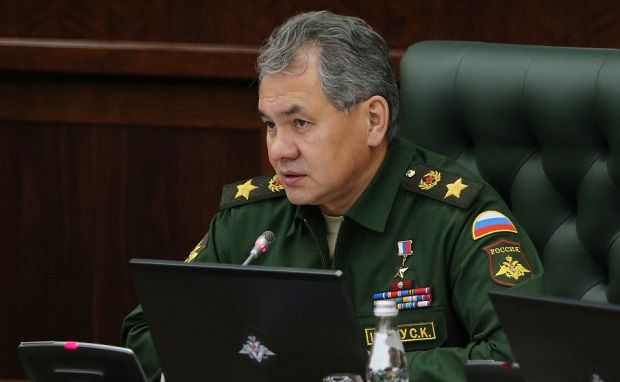 Russian Defense Minister Sergei Shoigu doesn't rule out military action for the Arctic / mil.ru
Russian Defense Minister Sergei Shoigu doesn't rule out the possibility of defending Russia's national interests in the Arctic with military means.
He announced this when addressing members of the Russian Defense Ministry's collegium, the ministry's press service and information department reported, according to lenta.ru.
"[Russia's] permanent military presence in the Arctic and the possibility of protecting national interests with military means are considered to be part of general policy to ensure national security," the minister said.
According to Shoigu, the Arctic region is now turning into a leading center for production of natural resources with great shipping potential.
Not only five Arctic coastal states, namely Russia, Norway, Canada, Denmark, and the United States, but also nations without direct access to the region are eager to develop it. In particular, China claims to have its share in the Arctic.
"Thus, a wide range of potential challenges and threats to the security of our country is now being formed in the Arctic," Shoigu said. "That is why, one of the priorities of the Defense Ministry's activity is the development of military infrastructure in that region," he added.