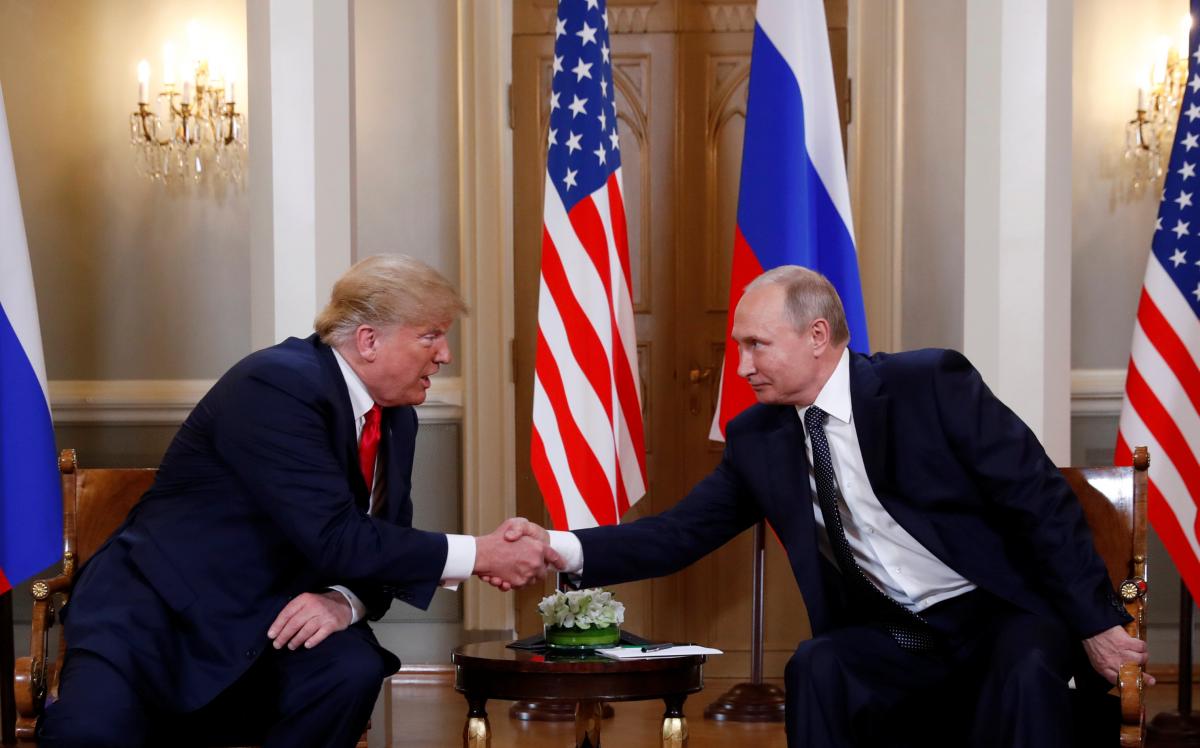 REUTERS
The White House is rejecting a sweeping request from House Democrats for documents and interviews related to President Trump's communications with Russian President Vladimir Putin.
In a letter obtained by The Hill, the White House asserts that the president's diplomatic communications are confidential and protected by executive privilege and describes the requests as beyond Congress's legitimate realm of inquiry, according to The Hill.
It also argues that such a disclosure could have a detrimental impact on the ability of Trump or future presidents to conduct foreign relations.
"The President must be free to engage in discussions with foreign leaders without fear that those communications will be disclosed and used as fodder for partisan political purposes.  And foreign leaders must be assured of this as well," Cipollone writes in the letter sent Thursday to House committee chairmen Adam Schiff (D-Calif.), Elijah Cummings (D-Md.) and Eliot Engel (D-N.Y.).
Chairs of the Intelligence, Oversight and Reform and Foreign Affairs committees sent letters to the White House and State Department in early March seeking a slew of documents and transcribed interviews with executive branch staff related to a burgeoning investigation into Trump's communications with Putin.
Read alsoReuters: Trump says he does not mind if public sees Mueller's Russia probe report
The request is one of several that the White House is contending with as House Democrats move forward with a series of probes into Trump, his administration and business dealings.
Trump came under intense criticism from both parties following his meeting with Putin in Helsinki, when he appeared to cast doubt on the U.S. intelligence community's assessment that Russia interfered in the 2016 election during a press conference alongside the Russian president. Trump later walked back his remarks, saying he accepts the intelligence community's findings.
Democrats have since sought to compel the administration to share more information about the private meeting between Trump and Putin in Helsinki.
Last July, Republicans blocked an effort to subpoena the American translator present for the Helsinki meeting to testify before Congress in a closed session. At the time, former officials from Democratic and Republican administrations argued that subpoenaing the interpreter would set a dangerous precedent.
Democrats' renewed scrutiny of Trump's communications with Putin comes as special counsel Robert Mueller is believed to be wrapping up his investigation into Russia's election interference and links between the Trump campaign and Moscow. Trump has consistently denied that his campaign colluded with Moscow to meddle in the election, branding the investigation a "witch hunt." He has also accused Democrats investigating his administration as engaging in "presidential harassment."