Poll: 86% of Russians support Putin's policies
14:24, 26 February 2015
World
The number of Russian citizens who support Russian President Vladimir Putin has risen to 86%, while a month ago it was 85%, according to the results of a survey carried out by the Levada Center, an independent Russian polling and sociological research organization.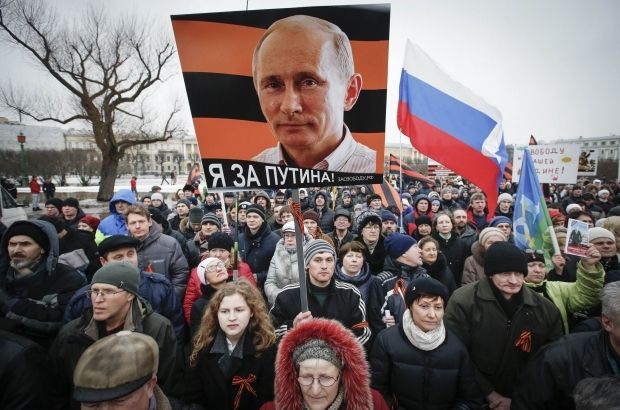 REUTERS
The poll was conducted in February. A total of 1,600 people were questioned in 46 regions of Russia.
In particular, 86% of respondents said that they approved the president's policies.
At the same time, a total of 13% of respondents had a negative attitude towards Putin's policies.
Putin's rating, though very high, isn't the highest for a world leader however. According to a survey of the popularity of world leaders carried out late last year, Chinese President Xi Jinping, the leader of the world's largest one-party state, has a whopping 94.8% approval rating among his people.
If you see a spelling error on our site, select it and press Ctrl+Enter