Breedlove concerned about militarization of Crimea
17:12, 26 February 2015
World
NATO Supreme Allied Commander Europe General Philip Breedlove has expressed concerns about Russia building up its military capabilities in Crimea, particularly, the deployment of long-range anti-aircraft and attack missile systems on the peninsula, Russian newspaper Lenta.ru. has reported with reference to a report from the U.S. Naval Institute.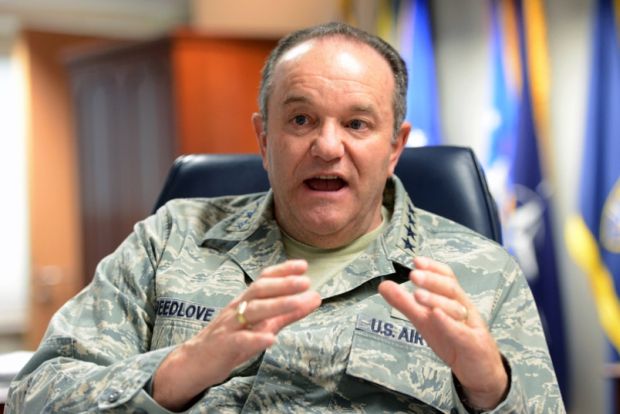 Photo from stripes.com
"What we have seen is that Crimea has been transformed in some fairly significant ways, as far as weapon systems in the Crimea," Breedlove said.
"These weapon systems — from air defense systems that reach nearly half of the Black Sea to surface attack systems that reach almost all of the Black Sea area — have made the platform of Crimea a great platform for power projection into this area."
U.S. experts say such placement of weapons directly threatens U.S. and NATO ships in the Black Sea and could change the equation of power in the region.
When asked about Russian aircraft flying over U.S. ships that enter the Black Sea, Breedlove said their behavior could not be classified as aggressive on the whole.
"We have seen several different manners of interactions in the Black Sea. Most of those I would call professional," Breedlove said, noting, however, that as NATO vessels go closer to the Crimean peninsula in the Black Sea, there were more confrontational engagements.
If you see a spelling error on our site, select it and press Ctrl+Enter