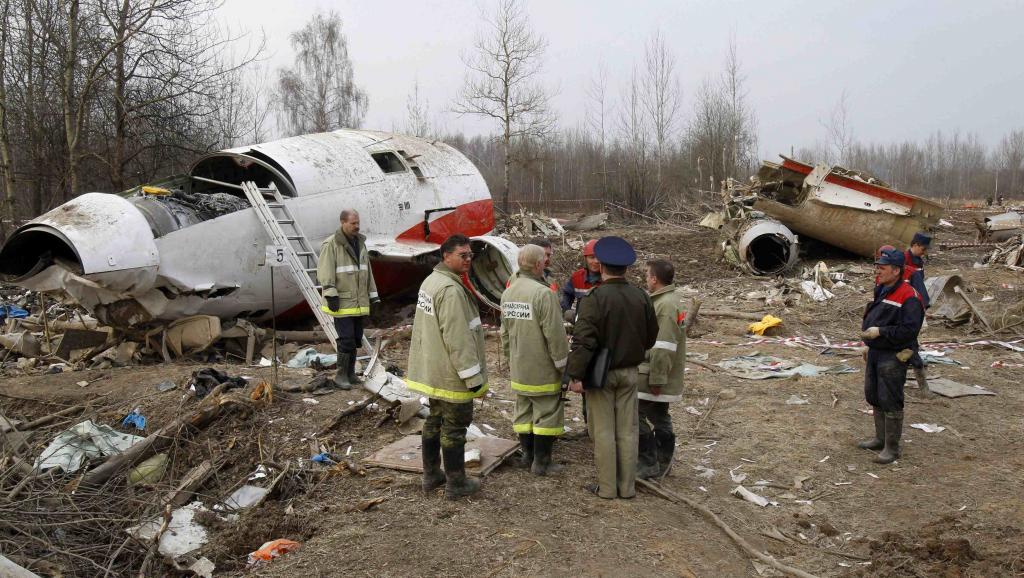 REUTERS
A British laboratory has found "traces of explosives" in samples from a Polish presidential plane that crashed in Russia in 2010, according to a report.
The findings by the Forensic Explosives Laboratory (FEL) appear to challenge official reports by Russian and Polish investigators that blamed pilot error for the crash, which killed 96 people, including then-Polish President Lech Kaczyński, near Smolensk, western Russia, in April 2010, Poland's Sieci weekly has reported, according to Radio Poland.
Read alsoPoland's official urges bid for int'l help over presidential jet wreck – media
In an article entitled "The British Have Found TNT," the weekly's Marek Pyza and Marcin Wikło say they have established that the Forensic Explosives Laboratory, a unit overseen by the UK Ministry of Defence, a few weeks ago sent a letter to Polish prosecutors in which it said that most of the samples it had received for testing contained "traces of substances used for the production of explosives."
These substances included TNT, according to Sieci.
Around-the-clock channel Sky News last year quoted a British air accident investigator as saying that he believes there were explosions on board the Polish president's Tu-154M plane before its fatal crash in 2010.
Poland's ruling conservatives have long challenged an official report into the causes of the disaster issued by the previous Civic Platform-led government, which cited a catalogue of errors on the Polish side, while also pointing to errors made by Russian staff at the control tower of Smolensk Military Airport.
A Russian report placed all the blame on the Poles.
A new commission to probe the crash was set up by the Law and Justice (PiS) party, which came to power in Poland in 2015. The party is headed by Jarosław Kaczyński, twin brother of the late President Lech Kaczyński.
The commission said in January last year that the jet's left wing was destroyed as a result of an explosion on board.
The commission said that the explosion had "several sources" on the plane.
In April 2017, the Polish commission said that the presidential plane was probably destroyed by a mid-air explosion and that Russian air traffic controllers deliberately misled Polish pilots about their location as they neared the runway.