Kerry and Lavrov to meet in Geneva
13:15, 27 February 2015
World
U.S. Secretary of State John Kerry will meet with his Russian counterpart Sergei Lavrov in Geneva on Monday, March 2, to discuss the situations in Ukraine and Syria, the U.S. Department of State announced on Friday.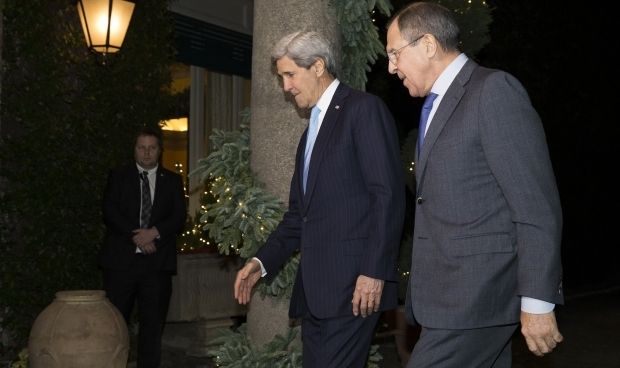 REUTERS
Kerry and Lavrov will also deliver speeches at the 28th session of the UN Council on Human Rights, Reuters reported.
The meeting comes as tensions between the United States and Russia continue to simmer over Russia's intervention in Ukraine. Kerry earlier this week accused Russian officials of repeatedly "lying to [his] face" on the Ukraine issue.
Russia denies intervening militarily with its troops and military equipment in Ukraine, but mounting circumstantial evidence now show that Russia not only supports the militants in eastern Ukraine with men and arms, but also had a hand in starting the conflict in the east of Ukraine in the first place.
If you see a spelling error on our site, select it and press Ctrl+Enter