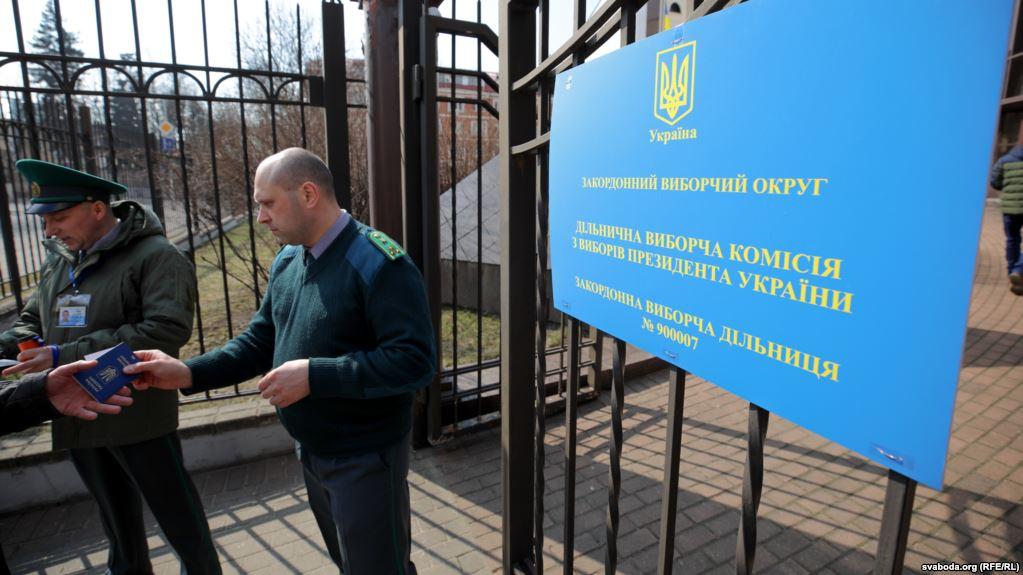 A polling place in Belarus / Photo from RFE/RL
Members of the Ukrainian election commission in the capital of Belarus, Minsk, have decided not to let members of the Russian media in at the polling station set up in the Ukrainian Embassy's building.
They were able to only take pictures and make videos outside of the embassy's fence, the Ukrainian service of Radio Free Europe/ Radio Liberty reported.
Representatives of such Russian news agencies as TASS and RIA-Novosti, as well as television channels Ren-TV and NTV worked outdoors and interviewed citizens of Ukraine who came to the polls.
Read alsoUkrainians in Australia first to complete voting abroad on Ukraine Election Day
At the same time, representatives of Belarusian, Ukrainian and international media have had free access to the polling place.
Some 12,000 Ukrainian citizens eligible to vote at two polling places in that country have been registered in Belarusian territory: at the Ukrainian Embassy in Minsk and at the Consulate General in Brest.
"Usually, about 10% of Ukrainian citizens permanently residing in Belarus go to the polls. A high turnout of voters is expected this time," Ukrainian Ambassador to Belarus Ihor Kizim told the publication.
Chairperson of the election commission operating in Minsk at the Ukrainian Embassy Oksana Vrublevska said that 241 voters had turned out at the polling places in Belarus as of 12:00 local time on March 31.