March in memory of killed Russian opposition leader Nemtsov gathers over 50,000 people in Moscow on Sunday (photos)
19:28, 01 March 2015
World
The rally lasted for about four hours.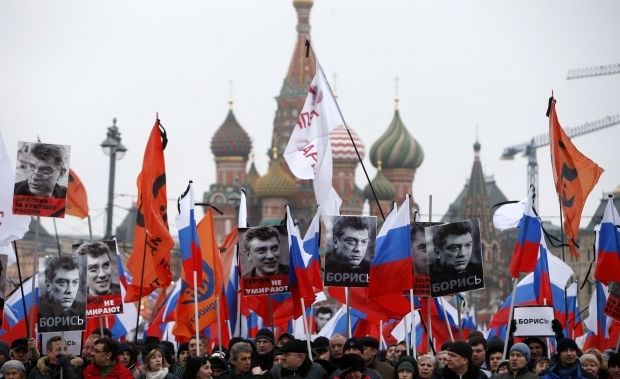 REUTERS
A rally held in memory of Russian opposition leader Boris Nemtsov in Moscow on Sunday is over, Ukrainian news broadcaster TSN reported.
The event, which lasted for about four hours, gathered more than 50,000 people.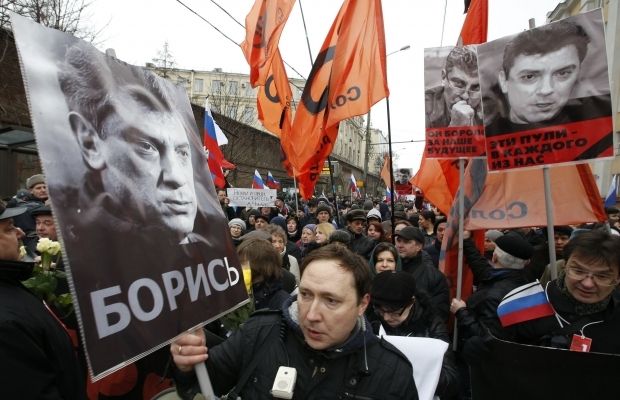 REUTERS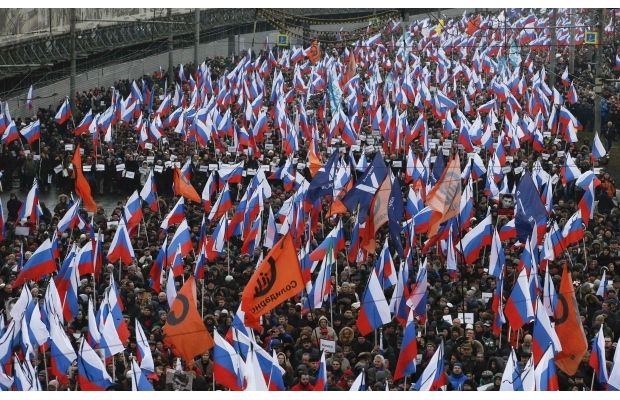 REUTERS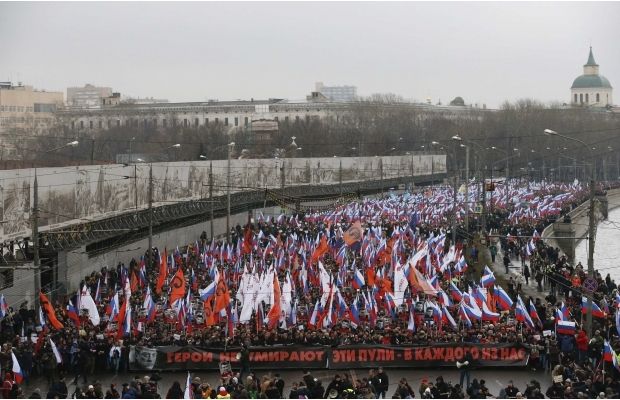 REUTERS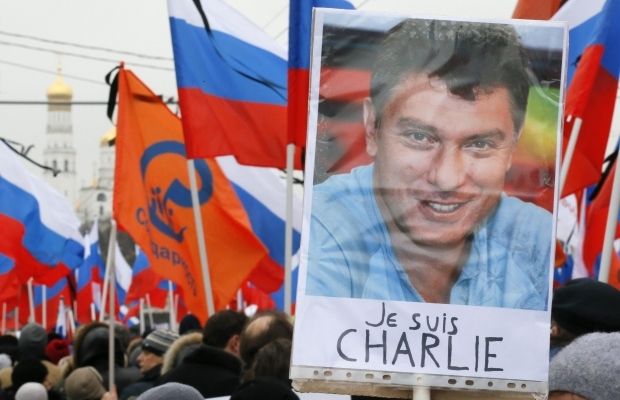 REUTERS
After the rally was over, the police put up an iron fence around the scene where Nemtsov was gunned down on a bridge next to the Kremlin in Moscow late on February 27, 2015. This is the place where tens of thousands of people have brought flowers and portraits of Nemtsov.
Almost no incidents have been registered during the rally. However, Russia's TV RAIN reported that about 15 people had been detained amid shouts "Shame!" during the event.
Ukrainian Member of Parliament Oleksiy Honcharenko was among those detained. 
If you see a spelling error on our site, select it and press Ctrl+Enter