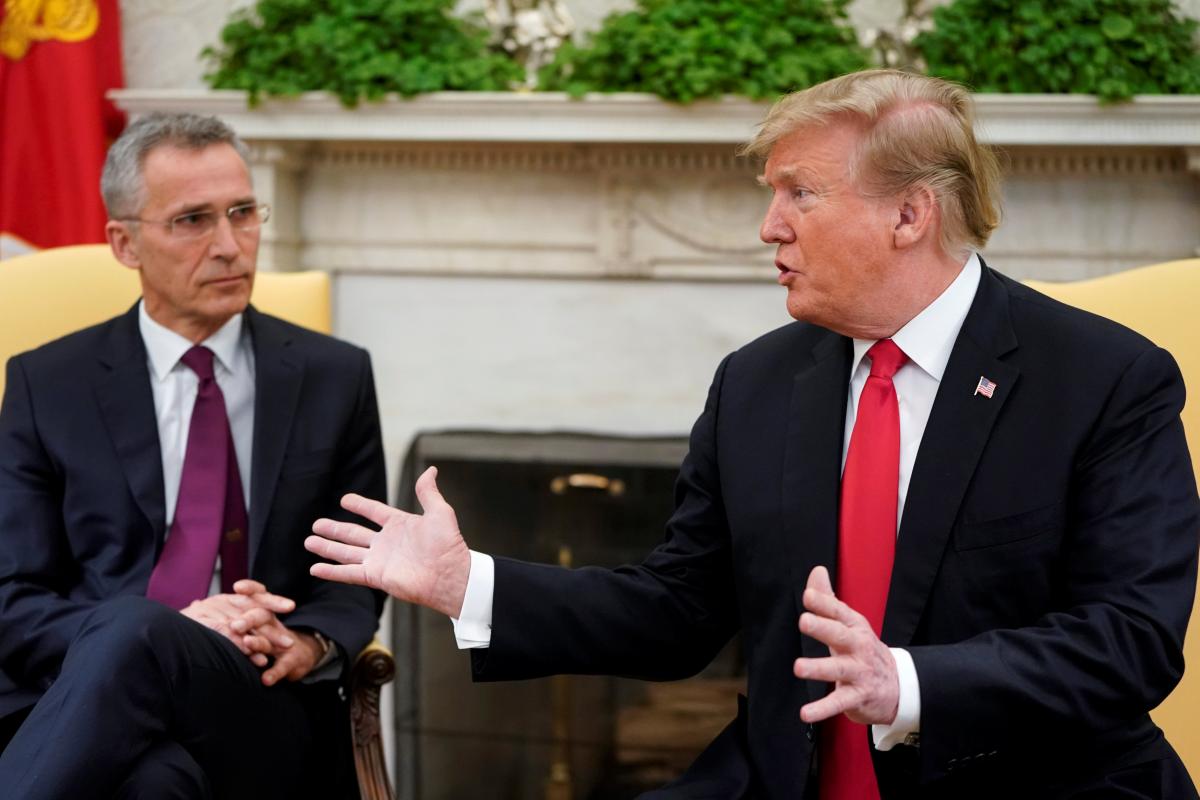 REUTERS
U.S. President Donald Trump during a White House meeting with NATO Secretary General Jens Stoltenberg said he hopes Russia will not be a threat to NATO security.
"I hope that it [Russia] is going to be a security threat," he told reporters. "I hope we have a good relationship with Russia and, by the way, China and everybody else."
Read alsoStoltenberg: NATO preparing for world with more Russian missiles in Europe
Trump also stressed NATO's increased capabilities since he had taken office.
In this regard, Jens Stoltenberg said: "Allies are investing more and that provides them new capabilities we need to maintain credible defense for all NATO countries."
"I think we'll get along with Russia," Trump concluded. "I do believe that."