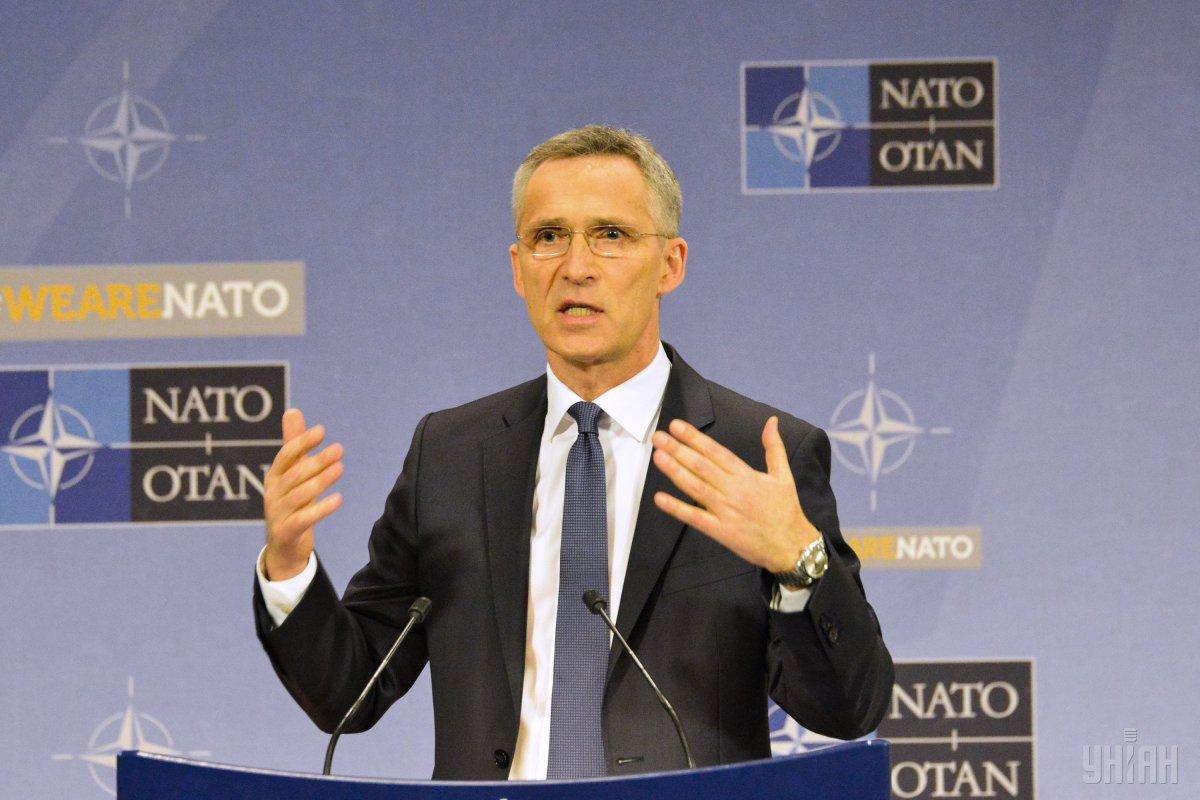 Photo from UNIAN
NATO Secretary General Jens Stoltenberg in his first ever address at the U.S. Congress on Wednesday, April 3, said the alliance faces threats from a "more assertive Russia."
He added that NATO was not seeking to isolate Moscow at the same time, according to RFE/RL.
In his speech, Stoltenberg critisized Russia called on Moscow to return to compliance with key Cold War-era arms-control treaties.
"We do not want to isolate Russia, we strive for effective relations with Russia," he said.
Read alsoNATO to hold multi-national Sea Shield 2019 drills in Black Sea
The treaty in question -- the 1987 Intermediate-Range Nuclear Forces Treaty -- is on the verge of collapse, after Washington earlier this year declared it was suspending compliance. The move followed years of U.S. accusations that Moscow had violated the treaty by testing, and later deploying, a missile that was prohibited under its restrictions. Moscow has denied the missile in question violates the treaty.
"NATO has no intention of deploying land-based nuclear missiles in Europe. But NATO will always take the necessary steps to provide credible and effective deterrence," Stoltenberg said.
"We do not want a new arms race. We do not want a new Cold War. But we must not be naive. An agreement that is only respected by one side will not keep us safe," he said.
Read alsoAir surveillance, more ships: NATO preparing package of measures against Russia in Black Sea
Stoltenberg's visit comes as foreign ministers from the alliance's 29 member countries are gathering in Washington to mark its 70th anniversary and discuss security threats.
The gathering also comes amid persistent tensions with President Donald Trump about the how the alliance is funded. Trump has regularly complained that members are not sharing the alliance's financial burden fairly, something he raised again in a White House meeting with Stoltenberg a day earlier.
"NATO is a strong alliance. But to remain a strong alliance, NATO must be a fair alliance," Stoltenberg said in his address, addressing the issue. "In an ideal world, we would not need to spend any money on defense. But we do not live in an ideal world."
Read alsoKremlin concerned about NATO's Black Sea package statement
"Allies must spend more on defense. This has been the clear message from President Trump. And this message is having a real impact," he said.
After Russia illegally annexed Ukraine's Crimean Peninsula in 2014, allies agreed to boost defense spending and "move toward" spending 2 percent of their GDP on defense by 2024. The United States spends 3.4 percent of its GDP on defense.
Trump has also openly questioned the most important aspect of the alliance: that an attack on one member is considered an attack on all members.
In his speech, Stoltenberg hailed what he said was the U.S. commitment to the alliance, saying it was indicative of the warm relations that Washington has historically had with European partners.