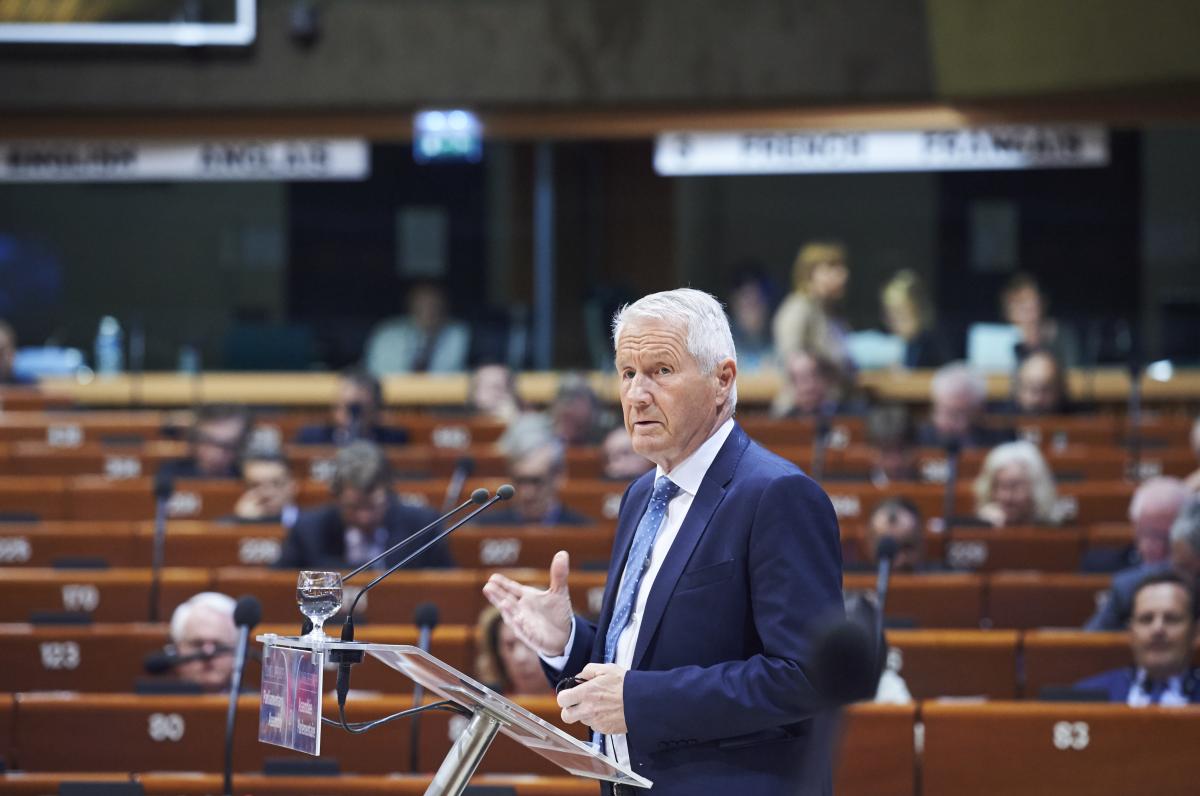 ©Council of Europe
In his annual report published Friday, April 5, CoE Secretary General Thorbjorn Jagland has confirmed that Russia has been violating the the Council of Europe's Statute.
Russians are not paying their fee to the organization's common budget, while continuing to fully take part in its intergovernmental work, the official stresses.
"By June of 2019 the Russian Federation will not have paid its dues for two years," the report reads. "This undermines respect for our common rules."
Read alsoPushing Council of Europe toward self-destruction: Diplomat on Russia's new attempt to return to PACE
At the same time deprivation of a delegation's voting rights is governed by Articles 7 or 8 of the Statute; this is in the hands of the Committee of Ministers after consultations with the Parliamentary Assembly, according to Jagland.
"An agreement underlining both the rights and obligations for all member states could be a basis for finding a solution," the top official stressed.
He proposes that the CoE therefore agree on the following principles:
► each must enjoy the same rights to participate and be fully represented in the two statutory organs, as long as Articles 7 and/or 8 have not been applied;
► full participation in the two statutory organs is not an option; rather it must be an obligation;
► all member states have an obligation to co-operate in good faith with all Council of Europe bodies and institutions;
► all member states must pay their financial contribution in due time.
"This approach is the right way forward. It would not represent an acceptance of the illegal annexation of Crimea. Rather it would be a recognition of the Council of Europe's pan-European nature and its mission to protect the rights of individuals everywhere on our continent," the CoE chief says.