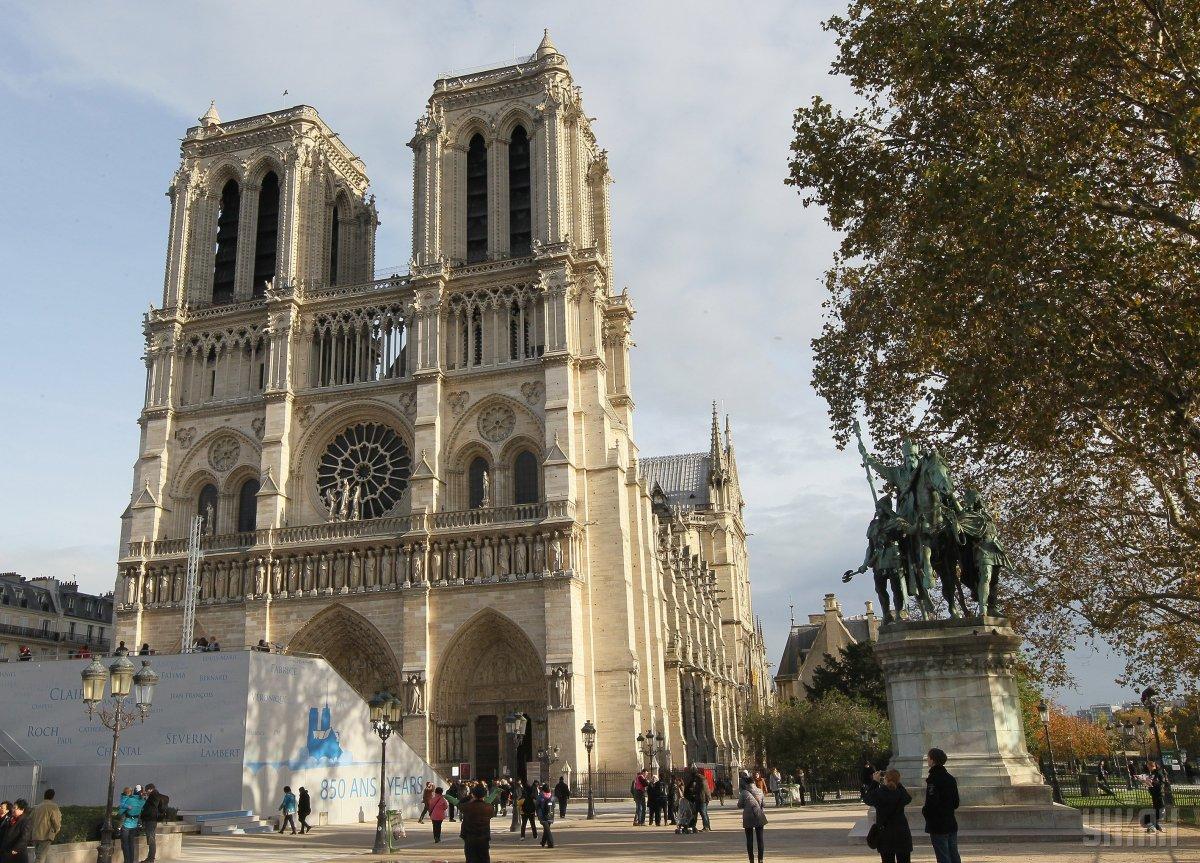 Notre Dame Cathedral before fire / Photo from UNIAN
Ukrainian President Petro Poroshenko has expressed words of support to President of France Emmanuel Macron and the French people amid an ongoing fire at Paris' Notre Dame Cathedral.
"Notre-Dame de Paris is on fire. I pray to God that no one died," he said during the Freedom of Speech program on April 15, according to the Ukrainian president's press service. "I would like to express my support to President of France Emmanuel Macron, with whom we met two days ago, and to the French peoples."
Read alsoNotre Dame Cathedral: Spire collapses in huge fire – media (Photo, video)
"This building is very important, including for us, for Ukrainians. Holodomor services took place there," he said.
Poroshenko added he had participated in the ceremony of enthronement of Eparch of the Ukrainian Greek Catholic Eparchy of Paris Borys Gudziak, which also took place at the Cathedral.
The fire broke out on the evening of April 15.
The cathedral was built in the 13th century, the medieval structure is considered a feat of architecture as much as a religious symbol. It is one of Paris' most popular attractions, drawing an estimated 13 million visitors a year.