NATO chief: Russia significantly ups support for militants in Donbas
18:04, 05 March 2015
World
Russia has significantly increased its support for pro-Russian militants in the Donbas, NATO Secretary General Jens Stoltenberg said at a joint press conference with Prime Minister of Finland Alexander Stubb in Helsinki on Thursday, Ukrainian newspaper Zerkalo Nedeli has reported.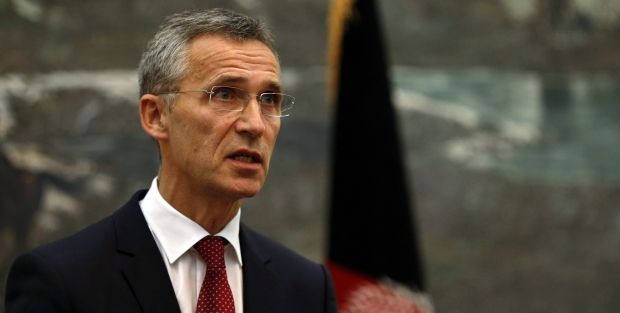 REUTERS
Stoltenberg said Russia has sent into Ukraine over 1,000 units of heavy weapons, including armored vehicles, artillery and modern air defense systems in recent months.
Some of the equipment could only have been supplied by Russia, according to the NATO secretary general.
In addition, Stoltenberg has stated that Russia also helps in training the militants and that there are Russian military personnel in eastern Ukraine.
According to Stoltenberg, NATO bases its statements on intelligence data, as well as materials available from open sources, including information from OSCE observers.
At the same time, he said that the international community considers any attempt of the Russian-backed militants to expand the occupied territories in the east of Ukraine as unacceptable.
Ukraine says that Russia masterminded the rebellion in the east to punish Kyiv for pursing closer ties with the West following the ouster of Kremlin-backed President Viktor Yanukovych through street protests in February 2014.
Russia accuses the West of fomenting a coup in Kyiv. It quickly moved to take control of Crimea, claiming it aimed to protect Russian speakers on the peninsula.
If you see a spelling error on our site, select it and press Ctrl+Enter