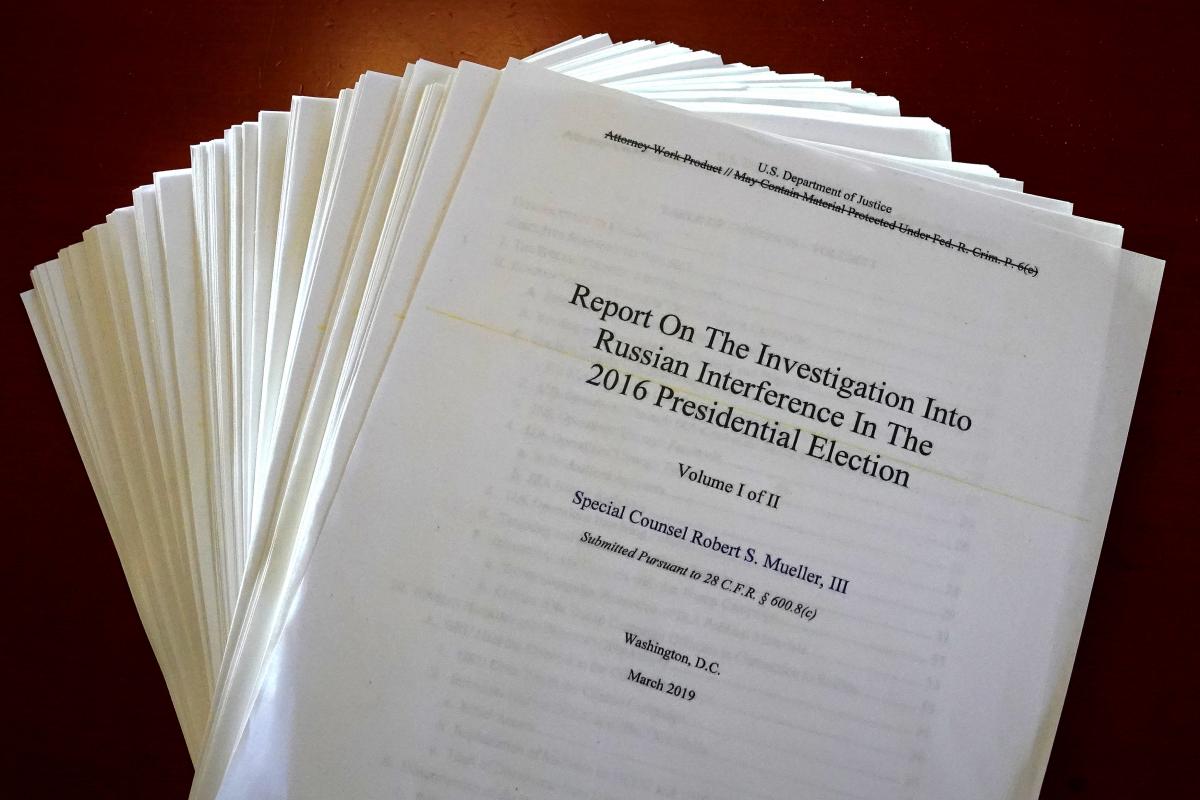 REUTERS
Donald Trump's former campaign chairman and his ex-aide Paul Manafort discussed a plan of Donbas autonomy with the region set to be led by Ukraine's ousted ex-president Viktor Yanukovych, Special Counsel Robert Mueller's long-awaited report on Russian meddling in 2016 U.S. elections reveals.
The report, published on the U.S. Justice Department's website, says Manafort has told detectives about his contacts with his longtime employee Konstantin Kilimnik, who the FBI assesses has ties to Russian intelligence, while Manafort claims he did not believe Kilimnik was a Russian "spy".
The report says Kilimnik was born April 27, 1970, in the Soviet Union (Dnipropetrovsk region) and attended the Military Institute of the Ministry of Defense from 1987 to 1992, later to become a translator in the Russian army for seven years and then – to work in the Russian armament industry selling arms and military equipment. He obtained a visa to travel to the U.S. with a Russian diplomatic passport in 1997.
Read alsoWashington Post: Manafort continued Ukraine work in 2018, prosecutors say
According to the report, at a meeting with Manafort on August 2, 2016, Kilimnik delivered a message from former Ukrainian president Yanukovych, who was then living in Russia. The message was about a peace plan for Ukraine that Manafort has since acknowledged was a "backdoor" means for Russia to control eastern Ukraine. Several months later, after the presidential election, Kilimnik wrote an email to Manafort expressing the view – which Manafort later said he shared – that the plan's success would require U.S. support: "all that is required to start the process is a very minor 'wink' (or slight push) from [Donald Trump]."
The investigation did not uncover evidence of Manafort's passing along information about Ukrainian peace plan to Donald Trump or anyone else in the Campaign or Administration.
The detectives, however, were not able to gain access to all of Manafort's electronic communications (in some instances, message were sent using encryption applications).
Manafort told detectives he had stopped discussing the plan with Kilimnik dismissing it as nonsense.