NATO deputy head says Nemtsov's murder connected with events in eastern Ukraine
11:47, 06 March 2015
World
NATO Deputy Secretary General Alexander Vershbow has said that the murder of the Russian opposition leader Boris Nemtsov was in one way or another connected with events in Ukraine, the BBC's Russian Service reported on Friday.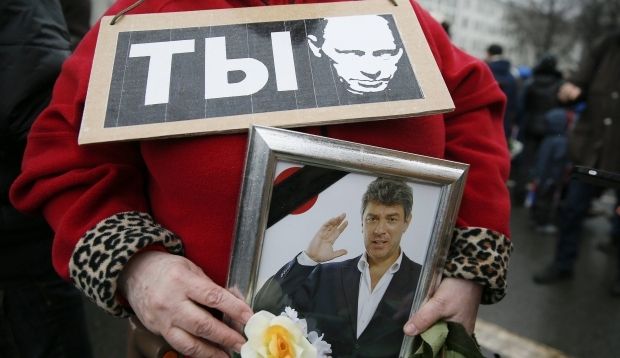 REUTERS
According to Vershbow, for many, Nemtsov was primarily an opponent of Moscow's military participation in the conflict in eastern Ukraine.
"Before the murder of Boris Nemtsov, it became clear that Russia's invasion of Ukraine was less supported by Russian society," he said.
"It seems that the goal of President Putin is to weaken Ukraine and to suppress an alternative view in Russia in order to prevent the beginning of a Russian Maidan. After the brutal murder of Boris Nemtsov last Friday, we can see that the victims of the conflict are not only in eastern Ukraine," Vershbow said.
"Although we do not know who pulled the trigger, we understand that Boris Nemtsov was a defender of democracy and an opponent of Russia's intervention in the events in Ukraine. He was one of those, whom the official Russian propaganda calls 'traitors' and 'fifth columnists,'" he said.
According to Vershbow, it is becoming increasingly difficult for the Russian government to hide from the public the death of a large number of Russian troops in the east of Ukraine.
"Moscow has always insisted that it was Russian volunteers who were fighting on the side of the separatists, not serving [members of the] Russian military," he added.
If you see a spelling error on our site, select it and press Ctrl+Enter