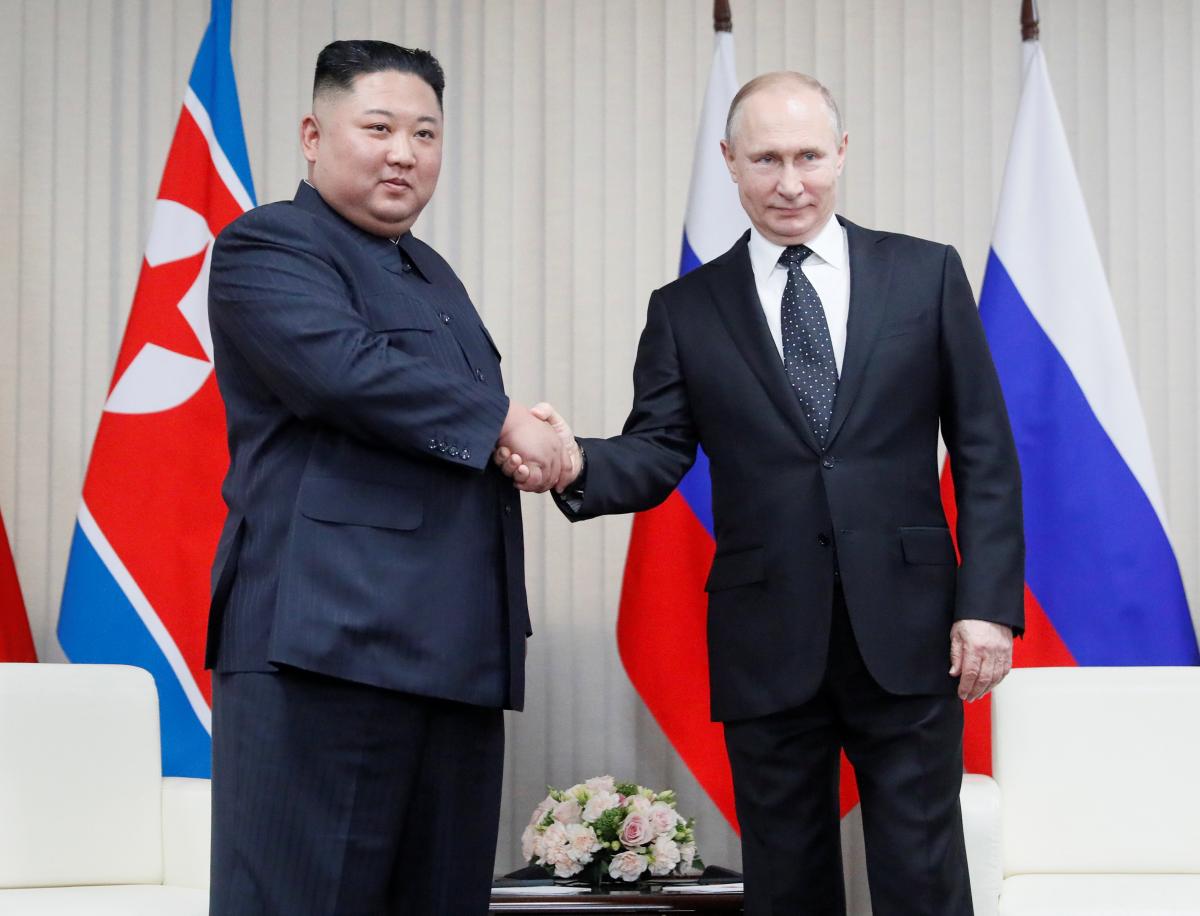 REUTERS
North Korean leader Kim Jong Un says he had "very meaningful" talks with Russian President Vladimir Putin as the two men met face-to-face for the first time.
Read alsoNorth Korea's Kim enters Russia for summit with Putin – media
The April 25 summit at a university campus on an island off Russia's Far Eastern port city of Vladivostok came after talks collapsed between the United States and North Korea over the denuclearization of the Korean Peninsula, RFE/RL reported.
"We have just had a very meaningful exchange of views on issues of mutual interest," Kim said after nearly two hours of one-on-one talks, adding that they had "discussed ways of peaceful settlement."
Putin said he and Kim had a "substantial discussion" and exchanged views on how to defuse the standoff over Pyongyang's nuclear program.
The two leaders spoke after their one-on-one meeting as they sat down for broader negotiations involving top officials from both sides.