Moscow court sends all five suspects in Nemtsov murder case into custody
17:33, 08 March 2015
World
Moscow's Basmanny court has ruled that all suspects in the Nemtsov murder case be held in custody.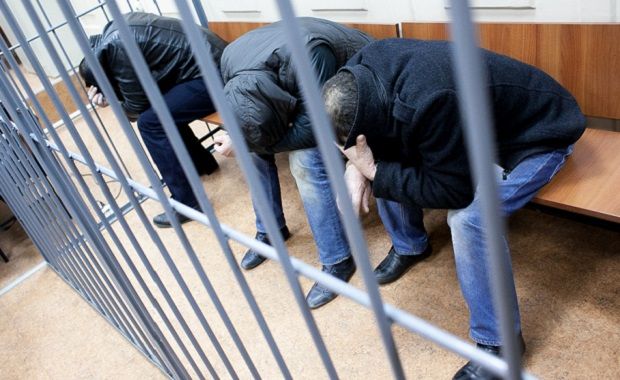 All suspects in the Nemtsov murder case will be held in custody \ Photo from Philip Kireev ph.livejournal.com
In particular, Zaur Dadayev and Anzor Gubashev were charged with the murder of Russian opposition leader Boris Nemtsov and remanded in custody until April 28. The court also ruled that three other suspects – Shagid Gubashev (until May 7), Tamerlan Eskerkhanov and Khamzat Bakhayev (until May 8) – be held in custody, Russia's TV RAIN reported.
The defense did not provide any available information about the condition of their health that could prevent them being taken to prison, the judge said.
As UNIAN reported earlier, deputy commander of the Chechen Sever battalion Dadayev, 1986, admitted to his involvement in the crime.
Nemtsov was gunned down on a bridge next to the Kremlin in Moscow late on February 27. The Russian police brought an action under two articles of Russia's Criminal Code – "murder" and "illegal weapons trafficking."
If you see a spelling error on our site, select it and press Ctrl+Enter