Tusk: Even though Ukraine ceasefire violated, 'impossible' for EU to agree on new sanctions against Russia
12:06, 09 March 2015
World
Despite the ceasefire in the Donbas already having been violated more than 1,000 times, it is currently "impossible" for the European Union to achieve unanimity on imposing new sanctions on Russia, former Polish prime minister and current President of the European Council Donald Tusk has said in an interview with the New York Times.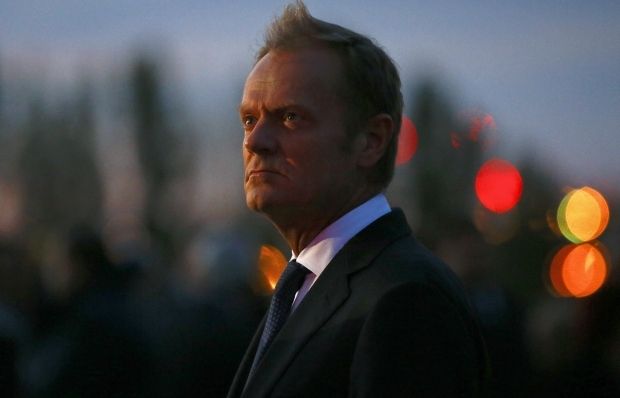 REUTERS
"To build consensus between 28 democracies — because it's not only states — but democracies" is very "difficult," Tusk told the U.S. newspaper in an interview published on March 9.
He said he feared that Russian President Vladimir Putin would not give up his attempts in interfere in Ukraine's internal affairs.
"Some politicians in Europe are ready to believe that there is a chance of good will" from Russian President Vladimir Putin and from Russia, Tusk said.
"I am more skeptical.
"Either by military or economic or other tools, I am afraid that Russia wants to rebuild control over the whole of Ukraine."
Tusk said that powerful lobbies in Britain, France and Germany had already made it difficult for the EU to impose more sanctions against the Kremlin, seeking to protect their interests in the financial, arms and energy industries.
He said conflict in eastern Ukraine and Russia's annexation last March of the Ukrainian territory of Crimea, are "just one of many" crises that now threaten European security and require a concerted response by Europe and the United States, the New York Times wrote.
If you see a spelling error on our site, select it and press Ctrl+Enter