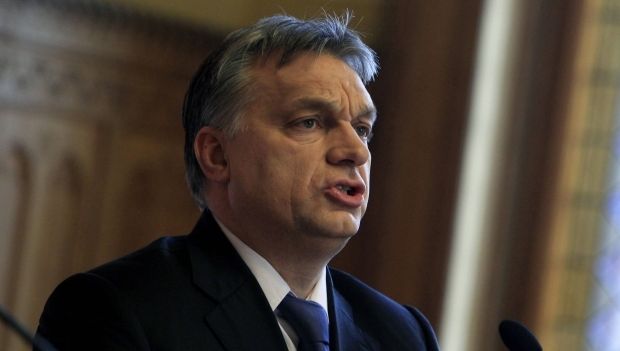 REUTERS
The conflict zone in the Donbas is far from the Hungarian border, but Hungary "has two hundred thousand reasons" to seek peace in Ukraine, said Orban, according to a BBC report.
He said the survival and territorial integrity of Ukraine was in the fundamental interests of Hungary, which, according to Orban doesn't want to have "a common border with Russia."
Speaking about relations with Russia, Orban said that his country will always remain "a partner who pays on time."
For a thousand years there have been three states that were of particular importance for the foreign policy of Hungary - Germany, Turkey and Russia, the prime minister said, asking Hungarian diplomats to remember this.
Hungary shares a short stretch of border with Ukraine, and there are about 156,600 ethnic Hungarians living in Ukraine, mainly in Zakarpattia region according to the Ukrainian census of 2001.
Hungary was the first country to recognize Ukraine's independence in 1991, and in that year signed a treaty with Kyiv on the preservation of the Hungarian minority in Ukraine's ethnic, cultural, linguistic, and religious identities, and for the provision of education at all levels in Hungarian.