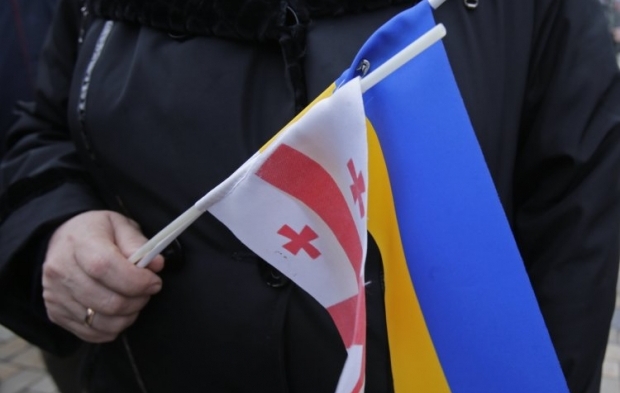 Photo from UNIAN
The 5th Ukrainian Film Festival "Ukraine in focus" is starting in Tbilisi on May 2, 2019.
Modern Ukrainian movies will be shown in Amirani Cinema (M. Kostava Street No 36/1) during May 2-5 in original language accompanied with English and Georgian subtitles, according to Georgia Today.
The festival "Ukraine in focus" will be opened with a movie "The Wild Fields" (2018) by director Yaroslav Lodygin on May 2, 2019 at 8 pm in Amirani Cinema. Later, during May 3-5, the following movies will be shown in the frameworks of the festival: "The Gateway" (feature film by director Volodymyr Tikhiy, 2017), "Volcano" (Feature film by director Roman Bondarchuk, 2018), Comedy movie "Hero of My Time" (directed by Antonina Noyabrova, 2018), "When the trees fall" (directed by Marysya Nikitiuk, 2018) and selection of short films – winners of Odesa International Film Festival.
Read alsoDocumentary about Kremlin's political prisoners to be screened in European Parliament on March 19
As a tradition of five years history of the Ukrainian Film Festival in Georgia, the special program for the young audience was prepared. Children and youth can enjoy the following modern feature movies: "Adventures of S Nicholas" (directed by Semen Gorov, 2018) and "Morshyn's 11" (directed by Arkadii Nepytaliuk, 2019).
In addition to the main festival program, an actor's workshop for kids from famous Ukrainian actors Irma Vitovska and Daria Polunina will take place on May 4, at 2 pm in Amirani Cinema. This activity without any age restriction will involve children in the magic world of cinema and give the possibility to step in actor's shoes.
Maria Moskalenko, organizer of the event, states: "Ukrainian Film Festival will be held in Tbilisi for already 5th time, and every year this extraordinary event is visited by movie fans of different age and nationality. This year, modern films of various genres were selected and we hope that each attendant will have an opportunity to watch the show in which he/she is interested, familiarize with the world of the Ukrainian films and take something really special from the festival."
Organizers of the festival are FX Film Georgia and JS Films. The event will be held with the support of Ministry of Foreign Affairs of Ukraine, State Agency of Cinema of Ukraine, Embassy of Ukraine in Georgia, Tbilisi City Hall, Georgian National Film Center and Odesa International Film Festival.