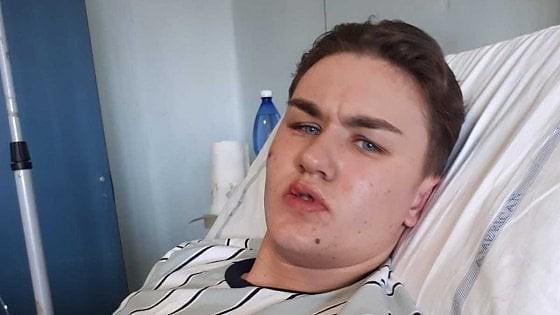 Photo from open sources
An actor who appeared in an award-winning film about child criminals in Naples has been stabbed by an alleged member of one of the Italian city's "baby gangs."
Artem Tkachuk, 18, originally from Ukraine, played a young mobster in The Piranhas, which told the story of the phenomenon of baby gangs, criminal groups led by youngsters, in Naples, according to The Guardian.
Read alsoGeorgia Today: 5th Ukrainian Film Festival "Ukraine in Focus" starting in Tbilisi on May 2
The title refers to a word used by the Camorra, the Neapolitan mafia, for the gangs. The film was based on a 2016 novel by the Italian writer Roberto Saviano.
Tkachuk was stabbed in Chiaia, a seafront neighborhood in Naples, while out with a friend. Tkachuk told police the pair were approached by a baby gang at about 3am on Sunday morning. One of the gang members asked him if he lived in a neighborhood called Rione Traiano, Tkachuk said, at which point he was stabbed twice in the stomach and his friend was beaten. The wounds were not serious.
Police believe Tkachuk may have been set upon because of his role in the film, directed by Claudio Giovannesi, which won a Silver Bear best screenplay award at this year's Berlin film festival. Tkachuk played the fictional character Tyson.