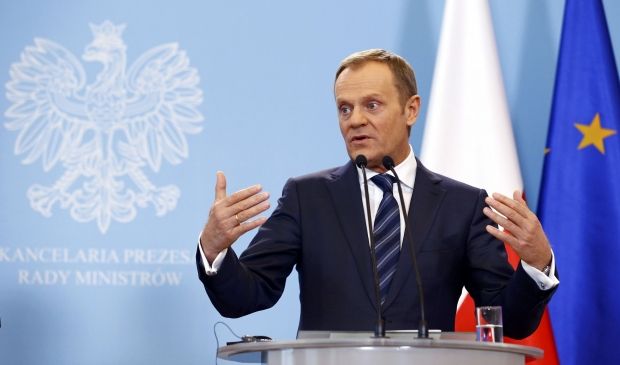 REUTERS
"Our opponents - with their propaganda, violence, violation of the sovereignty of our neighbors - are [trying] to weaken the foundations of the political community of the Western world," Tusk said.
"Today, we can see quite clearly that they are trying to divide us, within Europe, as well as Europe and America. If we are united, we will put an end to Russia's aggressive policy towards its neighbors," he said.
He said that during his meeting with the U.S. president he intended to discuss the crisis in relations with Russia in the context of Ukraine, the threat of terrorism, the acts of the so-called Islamic State militant group, as well as partnership in transatlantic trade and investment.
"The past has already shown that only when we are united are we able to successfully fight against terrorism. We were also able to succeed due to our joint work in economic trade," Tusk said.