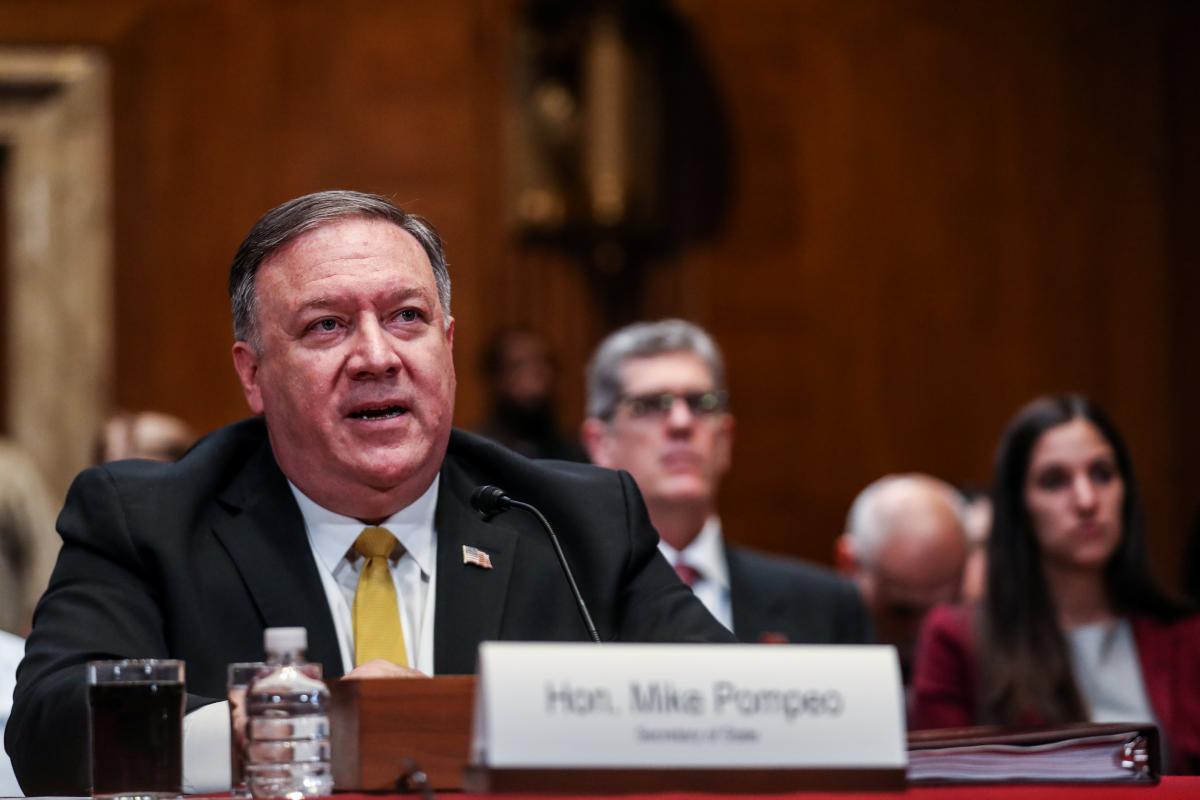 Mike Pompeo / REUTERS
U.S. Secretary of State Mike Pompeo said Tuesday that acting Venezuelan President Nicolas Maduro had been preparing to go into exile in Cuba earlier in the day, but was convinced by Russia to stay in Venezuela.
"He had an airplane on the tarmac, he was ready to leave this morning as we understand it, and the Russians indicated that he should stay," he said without mentioning who had provided the information, according to DW.
"He was headed for Havana."
Read alsoU.S. says Russia's meddling in Venezuela "fundamental" (Video)
The comments came after opposition supporters and government security forces clashed in Caracas in the wake of self-declared President Juan Guaido's call for the military to oust Maduro.
The secretary of state said he could not reveal how the U.S. obtained that information, but that Washington was talking to "scores and scores of people on the ground."
In turn, spokesperson for Russia's Foreign Ministry Maria Zakharova said that Pompeo's claim was false, telling CNN, "Washington tried its best to demoralize the Venezuelan army and now used fakes as a part of information war."
On late Tuesday, Maduro denied any intention of having planned to flee to Cuba.
"Mike Pompeo said that ... Maduro had a plane ready to take him to Cuba but the Russians prevented him from leaving the country. Mister Pompeo, please, this really is a joke," Maduro said.
On the evening of April 30, the U.S. Federal Aviation Administration (FAA) issued an order prohibiting U.S. air operators from flying below 26,000 feet in Venezuela's airspace until further notice, citing "increasing political instability and tensions," according to Reuters.
The FAA notice said any air operators currently in Venezuela, which would include private jets, should depart within 48 hours.
As reported, a man died in clashes in the central state of Aragua. Another 69 people were injured, including two with bullet wounds, during clashes between demonstrators and security forces.
At least 25 people were detained Tuesday, according to Foro Penal, a local non-governmental organization.