Obama: West should support sovereignty of Ukraine, despite threat of Russian aggression
12:50, 10 March 2015
World
The United States and Europe must show their unity in sanctions against Russia, U.S. President Barack Obama said on Monday at the White House before meeting with European Council President Donald Tusk, according to Russian news agency RIA Novosti.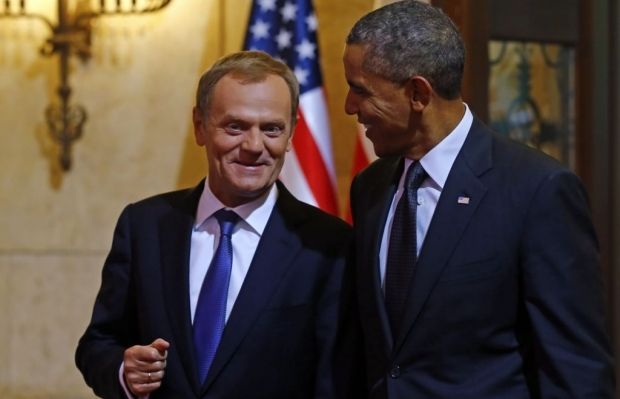 REUTERS
"The main topic of our talks will be Ukraine. We must maintain strong unity in sanctions against Russia," Obama said.
"The West should support Ukrainian sovereignty, even if it faces a threat of aggression," he said.
Obama also drew attention to the serious challenges that face Ukraine in the area of its economy.
"We must ensure there is economic development in the 90% of the territory of Ukraine controlled by the government in Kyiv," he said.
In addition, European Council President Donald Tusk said there was a need for unity between the United States and the EU over Russian aggression against Ukraine.
"We can see quite clearly that they are trying to divide us, within Europe, as well as Europe and America," he said.
"Now it is the best time to revive the faith in our community," Tusk said.
However, before his visit to the United States, Tusk said in an interview published on March 9 by the U.S. newspaper the New York Times that it was impossible to achieve unity among the EU member states on the issue of new sanctions against Russia, even though over 1,000 violations of the ceasefire in the Donbas by the Russian-backed militants have already been recorded.
If you see a spelling error on our site, select it and press Ctrl+Enter