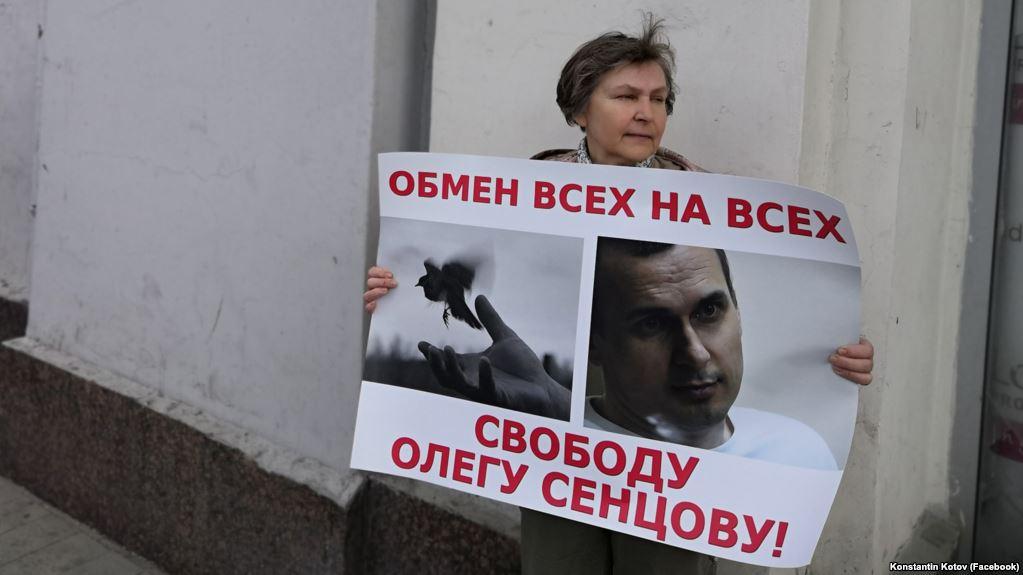 ru.krymr.com
Several activists went on solo pickets in Moscow on Sunday, May 5, in support of Ukrainian film director Oleh Sentsov, illegally convicted in Russia on trumped up "terrorism" charges.
One of the civil activists, Konstantin Kotov, told Krym.Realii that Crimea. Realia. Activists rallied outside the Arbat metro station holding posters "All-for-all swap!", "Freedom to Oleh Sentsov!", and "No to war with Ukraine."
After the start of the rally, law enforcers approached Kotov asking for an ID. "They checked my passport, made sure that I was a citizen of Russia. They also wanted to see my home address data, but I didn't show them. We argued for a long time, and I convinced them that they had no right to check my place of residence registration. In the end, they left," the activist said.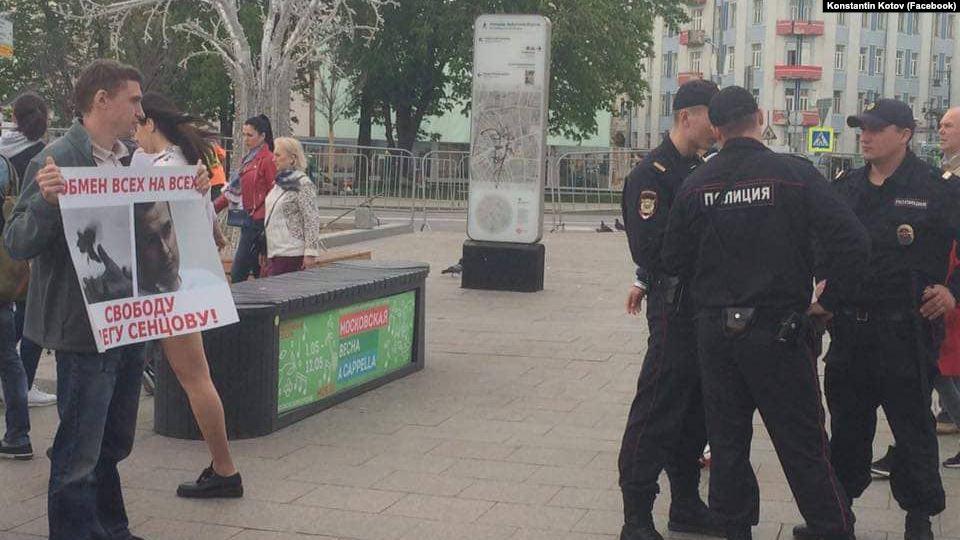 ru.krymr.com
As UNIAN reported earlier, the Russian FSB detained Sentsov in Crimea in the spring of 2014, later transferring the film director to be tried in Russia.
In August 2015, Sentsov was sentenced to 20 years in prison on trumped-up charges of organizing terror acts and arson of party offices.
Sentsov is serving a sentence in a colony in a remote town of Labytnangi in Russia's Yamalo-Nenets Autonomous District.
A major international effort involving politicians, media, artists, and civil activists is underway urging for Sentsov's release and stressing the political nature of his case.