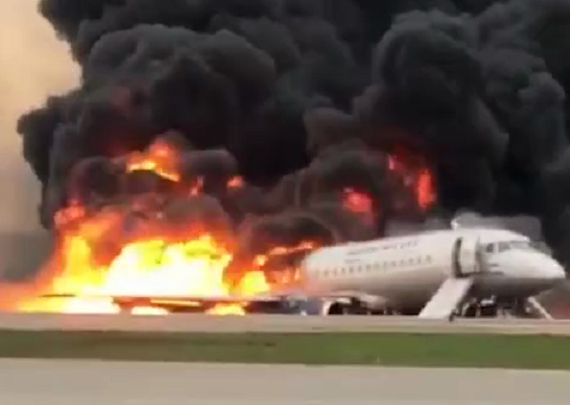 Snapshot
In Moscow's Sheremetyevo airport, a Sukhoi Superjet 100 passenger plane made a hard landing, RBC sources say.
"The passenger plane took off from Sheremetyevo to Murmansk. After some time, the plane requested an emergency landing and caught fire during the landing," a source told TASS, according to CrimeinRussia.
There are casualties in the accident, reports say. TASS wrote at least 13 people have died in the accident and another six were injured. The fate of a number of passengers remains unclear as emergency teams are still working at the scene.
Reports say the plane made two attempts to land. On the second try, it first hit the ground with the landing gear, then nose-dove.
An eyewitness sent RBC a raw video showing the plane on the tarmac, completely engulfed in flames.