NATO naval exercises begin in the Black Sea
11:38, 11 March 2015
World
Ships from seven NATO members have begun naval exercises in the Black Sea, Radio Liberty has reported.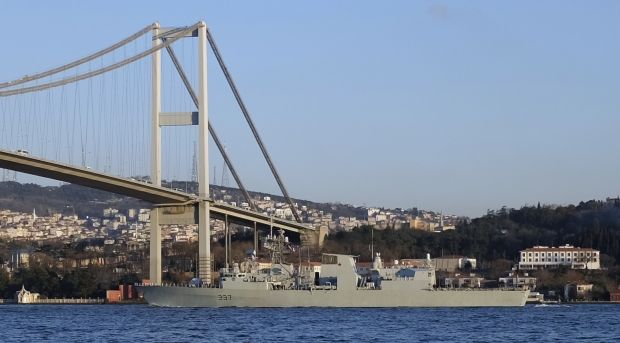 REUTERS
The fleet of the NATO Rapid Reaction Force consists of the flagship U.S. missile cruiser the USS Vicksburg and vessels from six other member states of the alliance, including countries of the Black Sea region - Turkey, Romania and Bulgaria.
Warships from Canada, Germany and Italy are also participating in the NATO exercises.
A representative of the Bulgarian navy said that the ships will be practicing drills to protect against air attacks, as well as torpedo attacks from submarines.
Earlier, U.S. Rear Admiral Brad Williamson said that Russian warships and aircraft had been spotted in the area where NATO planned to conduct the exercises. However, he said that the Russian navy had acted in accordance with international regulations.
Last week, the Russian Defense Ministry announced the start of large-scale military exercises in the south of Russia and in disputed territories, namely, the Russian-annexed Ukrainian territory of Crimea and the breakaway region of Abkhazia in Georgia.
If you see a spelling error on our site, select it and press Ctrl+Enter