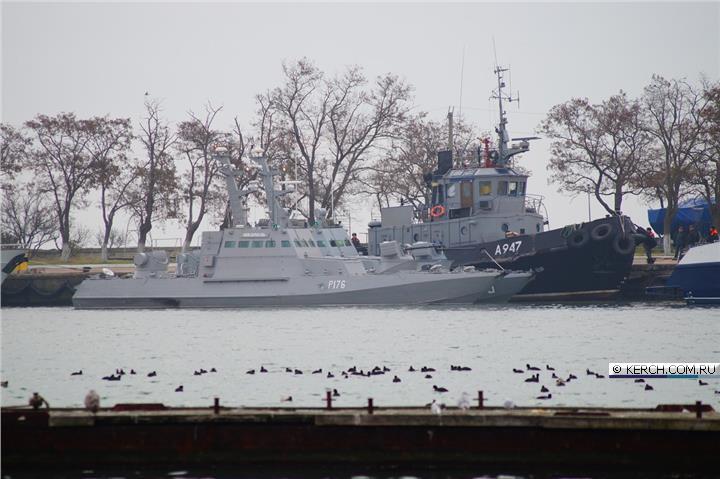 kerch.com.ru
A naval standoff between Russia and Ukraine will be heard before an international sea tribunal in Hamburg, Germany, on Friday.
The incident last November saw tensions between Moscow and Kyiv skyrocket after Russia fired on Ukrainian naval vessels near the Kerch Strait, eventually seizing the ships and detaining 24 sailors, according to Deutsche Welle.
The hearing is taking place at the International Tribunal for the Law of the Sea (ITLOS), where the judges will hear arguments from Ukraine.
Ukraine argues that the navy vessels have immunity under an international maritime convention.
Ukraine has demanded that Moscow drop all charges against its sailors and to release them.
Read alsoRussia changes tone in talks with Ukraine on POW sailors – MFA Ukraine
They've also called for the return of its three naval vessels.
Russia has refused to attend the hearings, arguing that the ITLOS doesn't have jurisdiction over "military activities."
Last November, an incident erupted near the Kerch Strait in the first open military clash between Ukraine and Russia since 2014 when Moscow annexed Crimea.
Russian coast guard ships fired on the Ukrainian vessels as they tried to pass from the Black Sea to the Azov Sea. Russia seized the Ukrainian ships and detained 24 sailors, who are being held in pretrial detention until July.
Ukraine has said its ships were located in international waters when the incident took place. Russia, however, claims that the Ukrainian ships entered Russian territorial waters without permission.
Read alsoU.S. State Department: Russia needs to free Ukrainian crews
ITLOS is a Hamburg-based independent judicial body consisting of 21 judges that was established under the United Nations Convention on the Law of the Sea to deal with maritime disputes. Hearings are open to the public.
The court is set to release a decision by the end of May.
With Russia declining to take part in the proceedings, it not certain that they would comply with the court's findings.