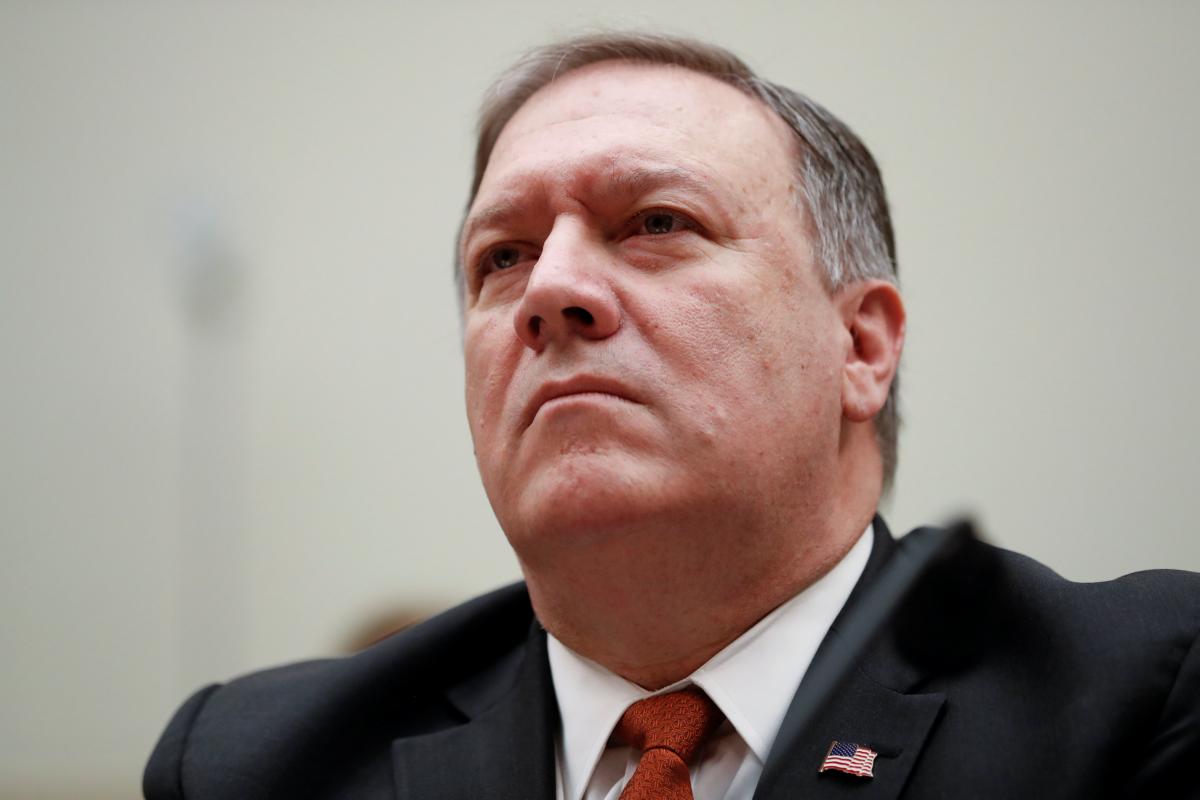 REUTERS
U.S. Secretary of State Mike Pompeo will cancel the Moscow leg of his Russia trip, but will meet President Vladimir Putin and Foreign Minister Sergei Lavrov in the Black Sea resort of Sochi as planned on Tuesday, a State Department official said.
On Monday, before heading to Russia, Pompeo will stop by in Brussels to hold talks with European officials on Iran and other issues, Reuters reported citing the source who spoke on condition of anonymity.
On his first trip to Russia as U.S. secretary of state, Pompeo is expected to discuss with Putin and Lavrov the "aggressive and destabilizing actions" Moscow has taken around the world, a senior state department official said last week.
Pompeo would reiterate U.S. concerns about Russia's role in Venezuela and Syria and its breach of the Intermediate-range Nuclear Forces (INF) Treaty, as well as Russian attempts to meddle in U.S. elections, the official told reporters in a preview of his trip.
Read alsoZelensky being pulled into domestic political conflict in U.S. – media
Trump spoke with Putin by telephone on May 3, and said they discussed the possibility of a new accord limiting nuclear arms that could eventually include China in what would be a major deal between the globe's top three atomic powers.
The 2011 New START treaty, the only U.S.-Russia arms control pact limiting deployed strategic nuclear weapons, expires in February 2021 but can be extended for five years if both sides agree. Without the pact, it could be harder to gauge each other's intentions, arms control advocates say.
Trump has called the New START treaty concluded by his predecessor, Barack Obama, a "bad deal" and "one-sided".
Pompeo had been due to meet U.S. embassy staff and members of the business community in Moscow on Monday before heading to Sochi.