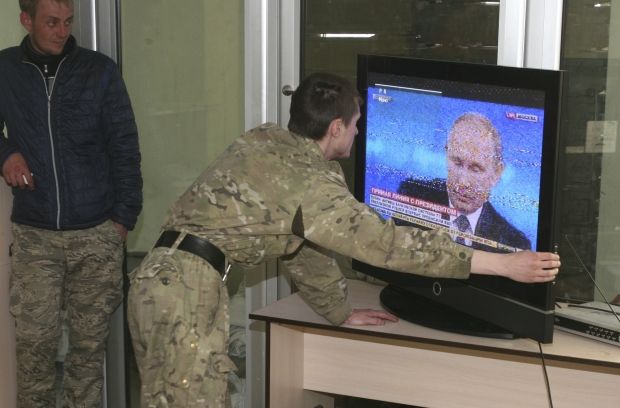 REUTERS
More than half of Europeans may have seen some form of disinformation promoted by Russian actors on social networks ahead of the parliamentary election later this month.
The report — by SafeGuard Cyber, a U.S.-based cybersecurity firm — coincides with criticism that tech companies, notably Facebook, are not doing enough to thwart false reports and that European voters may be subject to efforts to manipulate their views on immigration and the European Union, according to an analysis reviewed by POLITICO.
With the bloc-wide election on May 23-26, researchers found a vast network of automated social media accounts, allegedly controlled by Russian actors, that foment extremist views by amplifying content produced by the hard-right Alternative for Germany, as well as various supporters of the United Kingdom leaving the EU.
The goal of such efforts, according to the analysis, is to amplify divisive issues in European countries to undermine democratic institutions and create domestic tensions in a way that ultimately favors the Russian state.
"They've created narratives in all of the countries specifically about the European elections," said Otavio Freire, co-founder of SafeGuard Cyber, the firm that carried out the analysis across the EU over a ten-day period ending on May 10.
Read alsoParticipants in Russia's 'Immortal Regiment' propaganda event in Lisbon attack Ukrainians
He said topics like opposition to the European Union and to leaders like Emmanuel Macron and Angela Merkel, as well as around controversial topics like Brexit, had garnered particular attention from Russian-backed automated social media accounts.
"From a tactical perspective, they have been successful in spreading these messages," Freire said.
As part of a disinformation campaign, these Russian-backed social media accounts have amplified domestic messaging from extremist groups — from both the left and right — to sow dissent, according to the analysis.
This represents a strategic shift from the 2016 U.S. presidential election when Russian groups created original content, often pretending to be local American voters, around topics such as the "Black Lives Matter" movement or support for gun rights to sow discord.
Read alsoRussian general pitches "information" operations as a form of war: NYT
"Creating something out of nothing is really hard," said Ben Nimmo, a disinformation analyst at the Atlantic Council, who was not associated with the SafeGuard Cyber analysis. "It's a lot easier to amplify existing content."
In total, roughly half of the European population, or around 240 million people, may have been exposed to some form of Russian-backed disinformation campaign, according to SafeGuard Cyber's analysis. That is based on the potential reach of a series of amplification efforts across Twitter, Facebook and Google's YouTube that was reviewed between May 1 and May 10.